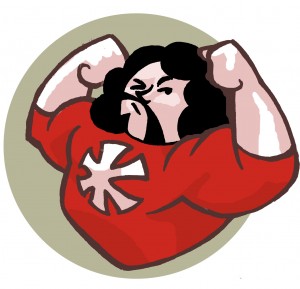 You have a problem? You need counsel? You need encouragement? You need a fresh pair of ears or a kick to the butt? I'm your man. 
Just send me an email or contact me and I will respond within 24 hours with some words. FOR FREE.
I may anonymously print your email as part of a blog discussion, but any names or personal details will be altered, of course.
Before You Email, a Word About Advice
I am a psychotherapist. I try not to give advice because advice is like giving a man a fish when you could be teaching a man to fish. I find therapeutic dialogue to be one of the most awesome and humbling activities that people can engage in, especially when it helps a person to better employ inherent gifts or new skills to achieve their goals. However, that type of counseling happens best face-to-face for a significant period of time. It doesn't fit within the ultra-quick context of the internet.
Advice fits, because it's quick, but advice is a lousy form of counsel. First, the advisor is deemed superior, which surely isn't the case with me. Second, advice carries the same context as medicine, one needs only do as advised and their problem is solved! Life isn't like that. Perfect action on perfect advice only nets perfect results in a perfect world. This world is far from perfect.
Paramuthetic is an nearly extinct word, but it better sums up the intention of this service. It implies "a word to the wise," encouragement, counsel and support. It embodies the fellowship aspect of counseling that I hold in high regard, but in the faster context of short dialogue. That is what is offered here.
Please Note
I've tried to stress above that this service is not therapy, but I will say it simply and in bold type as I don't want anyone to misinterpret the intent of our endeavor. The act of entering into an email paramuthetic discussion with the author is in no way intended to act as, or be a substitute for, psychotherapy of any kind. It is not legal advice. Consider it simply an informal discussion with an interested third party.  
If you feel you need therapy, please seek help with a local professional. Check out the Helplinks page for more directly focused aid. 
With that said, if you need help, just email or contact me  and I will try. I may not be able to help, but I will always listen with open ears, a willing heart and an active mind.