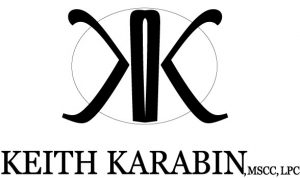 You have a problem? You need counsel? You need encouragement? You need a fresh pair of ears or a kick to the butt? I'm your man.
If you are seeking immediate help please check out the Helplinks page for more directly focused aid.
Just send me an email or call (215)804-9487 and I will respond within 24 hours.
Counseling
Keith is experienced with individual, group, and family counseling. He has also worked with couples. He has specialized in working with adolescents for over a decade but has also worked with adults and children.
He has worked as a clinical psychotherapist and as a chaplain for those seeking purely scientific methods, or those with a spiritual curiosity, or any manner of seeker in between. As a counselor he walks along side all people, free of judgement, embracing a multitude of client perspectives.'
Keith is certified in Trauma-Focused Cognitive Behavioral Therapy, Eye-Movement Desensitization and Reprocessing Therapy, and Functional Behavior Assessment. He is diversely trained too offer a customized, client-centered tool box of solutions including therapies for those with anxiety, addiction, depression, grief, spiritual needs and those on the Autism Spectrum. Please see his work as a Counselor for more details.
Coaching
Keith is a Licensed Professional Counselor in the state of Pennsylvania who has supervised Master's Level Clinicians in a hospital setting. He has led a team of clinicians in group settings and individually on a daily, weekly, monthly and per diem basis.
He has supported, counseled and empowered mental health support staff in multiple settings. He speaks on wellness at a Weight Management program on a bi-monthly basis.
Coaching is a wonderful forum for collegial support and discussion.
Keith has presented on using Gantt Charting for Personal and Professional Development.
Clinical Consultation
Keith has been instrumental in designing therapeutic programs, clinical interventions and developmentally driven character growth models.
Keith has been said to bring creativity, Evidenced Based Methods and a collaborative team approach to system development.
See Professional Committees and Development for further details.