Christmas Rock United
You know Mariah and Willie, Crosby and Williams,
Conick and Mathis and King Cole and the Jacksons…
But do you recall, the most eclectic Holiday music of all?
I know. I know. With malls, stores and radio stations quitting their usual playlists in favor of pre-recorded holiday classics, you're burnt out on Christmas music. With the hustle and/or bustle of your preparations, you're burnt out on Christmas itself. But the day has not yet arrived! I know the way to recharge to your Holiday batteries. I know a community of Christmas revelers who shirk the traditional tunes in favor of an upstart tradition of their own. Upstart, in that it's still fresh and surprising despite having lasted 23 years.
Of course, I speak of the 24 Hour Holiday Radio Show on WPRB in Princeton, NJ which runs from 6pm on Christmas Eve to 6pm Christmas day. Last year we spoke with the only man with enough fortitude and records to stay behind the mic for 24 hours, Jon Solomon. You can read that here. This year we will speak to the other side of the airwaves. This year is for the fans, and, as always, for you; the fan to be.
Wait, What Are We Talking About?
 "Solomon plays…'stuff that's either a certain level of good
or a certain level of bad that it has to be heard.'"
– Jon Solomon, The Star-Ledger 2009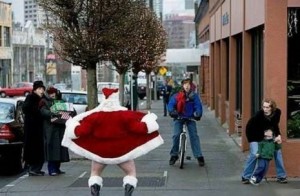 The 24 Hour Holiday Radio Show is about music, and at the same time, about so much more. You will hear songs more punk than the Ramones' "Merry Christmas (I don't want to fight tonight)" and weirder than Weird Al Yankovic's "Christmas at Ground Zero." The airwaves will also be peppered with spoken word, old radio plays and comedy sketches. But, as the quote above re-enforces, this is not simply a "Wacky Christmas Music (insert comical boooing noise!) show." It's more than that. "By listening you're you're choosing real radio over every other offering on the dial," said Julia Factorial, lifetime NJ native, WPRB DJ, and fan of the Holiday Radio Show for as long as she can remember. "By listening, you're choosing to hang with a real person for a couple of minutes or hours, instead of a computer  generated playlist that you can't interact with.  By listening, you aren't just blanking out on faux sentimentality… you're choosing to hang where there's a lot of genuine good feelings in the room, on the phone, in the instant messages, or emails or chatroom and webcam. There's a real inclusiveness that brings people together from all over the Delaware Valley and across the world."
It is this "inclusiveness," and its connected qualities which will benefit you most. According to a University of Michigan School of Nursing study published in Science Daily, "a low sense of belonging was a much stronger predictor of depression…conflict and loneliness…no matter how many social supports you have." The psychological community often reports increased feelings of loneliness, depression and conflict around the Holidays. That same psychological community will guide families and people struggling with those issues to "social supports" hotlines, clubs, groups—often artificially created associations with an overriding goal. The UMSN study found that those artificial groupings offer little benefit if the person feels that they do not belong. 
This is not to be an overly psychological article. However, it is worth noting that the belonging felt during the Holiday Radio Show is not artificial, thus has benefits. "I really like that our shared experiences give the audience a common reference point to bond and discuss," said Courtney Bennett, Librarian and aspiring Database Manager from Newtown, PA, "I listen to the Christmas show with friends I've met online in other forums and may or may not spend time with during the year, but it makes for a pretty funny chat when we're all together." Courtney listened to WPRB daily as a Highschool student in 1993 when she heard about the marathon and thought "it seemed like a fun thing to listen to on Christmas Eve. Little did I know it would spark almost twenty years of arguing with my family about listening to 'real' Christmas music in the car."
Size Does Matter
"Jon, you are a machine." -Holiday Radio Show Fan
"I believe you have me confused with Henry Rollins." -Jon Solomon
-Commentary from the
2010 Holiday Radio Show Facebook Page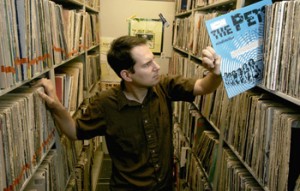 It is no surprise that one of the other large draws of the radio show, aside from the music, is the sheer size of the undertaking. Twenty. Four. Hours. Live. "I know when I started listening to the marathon [in 1995] I would wonder 'how does he do it' both musically and just physically," Beth Baldwin, Washington, DC based art and toymaker, said. "One year he seemed to lean pretty heavily on Dr. Brown's soda," she added with a digital smile.
Long time fans are filled with the "…anticipation that comes with tuning in before the show starts and waiting for those jingling bells (Jon's background music) to start and know that 'My God. Jon is going to be there all night,'" Said Julia. "There's always been this aura of  'Wow' when it came to the Christmas Eve Marathon… it's a lot for any one person to do all alone, all night and day long."
For many fans, the size of the Holiday Radio Show makes it both an alluring oddity and a comforting constant as we go about our holiday tasks. One Facebook fan said "Yeah I'm attending. Well damn, not the entire broadcast, but, well, on-and-off, you know…" Most American Christmases are fraught with travel. We may commute hundreds of circuitous miles from Christmas Eve services to that final slice of pumpkin pie. Through it all "on-and-off, you know" we have Jon, the bells and the music. That constant unifies what would otherwise be a very scattered holiday.
Some, like Beth, attempt to bring the marathon in from the car. "When no one is looking, I will tune the family stereo to it to see how long it takes for someone to realize that it's not the Trans-Siberian Orchestra."  Courtney listens to the show on her phone, with headphones, something which Beth conceded to last year. "I downloaded an app for my phone that lets me stream radio where ever I am specifically for the holiday marathon."
Zelotous? Sure, but with good cheer and good reason, according to Julia. "You feel like you're at the start of  this race. That you're with [Jon] and you're fighting the good fight against a lot of crummy things."
Sometimes You Listen with Your Heart

"This is my favorite thing of the whole year, every year. So excited!"
-Commentary from the
2010 Holiday Radio Show Facebook Page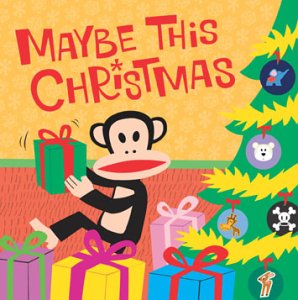 I started listening in the early 1990's and it was about the music when I first tuned in. For me, and for many, what began as interesting Christmas and Hanukkah music became a connection to the practice of listening. Then, as my family grew, we welcomed Jon and his radio show to our Christmas Eve light tour, our bed time, our Christmas morning, our Christmas Day travels. As we said goodbye, wearily, to another Christmas, we also said goodbye to Jon Solomon and his Holiday marathon for another year.
This third draw of the show is more subtle, and something that the ever-humble Mr. Solomon may dissemble to hear but can not deny. It is what draws people in the estimated tens of thousands, from as far as Singapore or, "This time from Athens, Greece!" as one Facebooker declared. The Holiday Radio Show touches lives.
Lives are touched alone, like when Julia was driving "…around 1:00 AM or so, and Jon played a cover of Yoko Ono's 'Listen The Snow Is Falling' by Galaxie 500.  No one else was on the highway and it started to snow and it was just surreal. It was really beautiful and was one of those rare radio moments when everything just fell into place. It was great."
Lives are touched together, through the online chat and video feed which Courtney said "has made the 24 Hour Christmas Special even more fun" by uniting the fan base ever more closely. "The year James Brown died [December 25, 2006] I remember the news hit the chat room first and then Jon made a James Brown Christmas block for the radio."
Lives are touched privately, as with Courtney who streamed the show "in 2002 when I lived in Washington and [was comforted by] the sound of the radio as I woke up and drifted back to sleep at my boyfriend's mother's house." Or lives are touched permanently, like when, during one of Beth's stealth attacks on her family's radio "Jon played a Tom Waits song. Which then turned my brother into a Tom Waits fan. I love that."
We're on the Island of Misfit Toys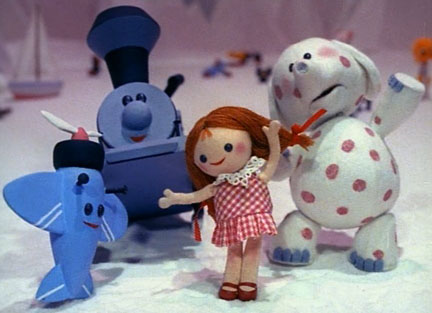 "Every year since 1997 without fail. So yeah, I'll be tuning in. Can't wait!"
-Commentary from the
2010 Holiday Radio Show Facebook Page
University of Michigan School of Nursing Associate Professor Reg A. Williams, stated in the Science Daily that higher depression and potential suicide rates are found in those who identified with the statement "I feel like a square peg trying to fit into a round hole" during his belonging study. Though not intentional, the Holiday Radio Show eliminates the need it force oneself to fit into the traditional holiday music round hole. We've looked at the many draws of the show which bring people back every year. It is my theory that fans, at different ages, places and times, discovered the show in similar emotional or existential states.
"I remember finding the marathon by creating an imaginary cranberry relish emergency," Beth revealed.  "Just so I could get out of the house and drive to the only place that was open- Wawa. I still like to invent emergencies that get me out of the house so I can listen to it in my car." I was similar to Beth, though my mother notes that now Christmas is my favorite time of the year, and specifically Christmas morning. We both agree that it wasn't that way when I was in Highschool. I would find any excuse to vacate the home on those Christmas mornings. After the presents were unwrapped, of course. I often felt like a bit of an outsider as a kid, though I had friends, and I would travel my vacant suburban streets listening to punk rock in an old Ford Escort with a plywood speaker box in the back. I'm not sure what I was looking for, aside from an escape. I found the Holiday Radio Show.  
For some of fans, the show was an escape. For others it was validation that Christmas welcomed even those who bucked traditional music. That the Yule could still be cool. "When I first started listening to the show as a teenager, I would have to beg my parents to tune in to it while we'd drive across Jersey to various family functions," Julia said. "The whole way up and down I-295, they would be very resistant to my demands. My mother especially is a holiday purist – she couldn't take the Sonics, or the 'Twelve Days of Axemas' or 'Enter Snowman' or whatever else would be blaring out from the dashboard stereo." Courtney "was just excited to find a  subset of the music I liked that fit into the holiday time…there wasn't a lot to play around Christmas time when you're an indie rock/ punk fan. Jon's show was this great compilation of music and bands and special things you'd never get to hear anywhere else or find out about any other way."  
It's still true, 23 years later. The 24 Hour Holiday Radio Show is a marathon, but it is also the musical Island of Misfit Toys for the strange songs and the unique fans who fit in there.
 So What's in the Sack This Year?
"Yes and forever; yes!"
-Commentary from the
2010 Holiday Radio Show Facebook Page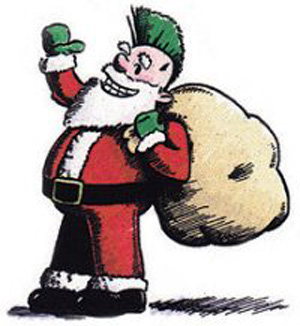 Our three interviewees, and myself, are all looking forward to 6PM tomorrow night, when the bells jingle, the man speaks, the chat flickers and the video streams. But their lists to Santa differ from there.
"I like that the Christmas show is a tradition I have with my friends and is separate from traditions I share with my family," Courtney said. "I like chatting with my friends and having our secret after midnight Christmas club." She added that "this interview makes me want to make friends with a stranger this year instead of talking to only the people I know."
For Beth, it's all about discovery and pushing the envelope. She enjoys "finding new stuff, the familiarity of older stuff. Seeing how much I'm actually able to listen to it. There are only so many cranberry relish emergencies a person can invent before their family gets suspicious."
"I am always curious to hear what new songs Jon has found to play for us," said Julia. "It's also really great to hear these oddball songs I am never going to find anywhere else, or remember to even look for." It is her Holiday Radio Show wish "to just sit with friends and family and take in a few hours of their company and not feel like you have to go somewhere, or be doing something. The show allows for the time to do just that.  It has become something I can participate in and feel connected to a lot of people – some I know, most I don't."
One of Courtney's favorite parts is "hearing Jon get loopy in the morning" due to lack of sleep. Honestly, no offense Mr. Solomon, one of my favorite parts is hearing him get emotional at the end. "Jon manages to make it feel like a group effort, by acknowledging the folks checking in via the phone, internet or the chat room, or people who are hanging out in-studio," and Julia would know, because she is often one of those. At the end of the marathon, just like at the beginning when it feels like your part of a crew "fighting the good fight against a lot of crummy things," Jon's candor, inclusivity and sincerity make the audience feel as though they've helped win that fight. It truly is a great, quite Christmassy, feeling.
And God Bless Us Every One
 "He takes it very seriously and very personally,
and feels honored to be able to do it."
-Nichole Scheller (Jon's Wife), The Star-Ledger 2009
Christmas is a gift for all who wish to celebrate it. In many ways the 24 Hour Holiday Radio Show stands up for that principle. All are welcome. Christian, non-Christian, Jew, Atheist. Music Lovers and Music Explorers. According to Courtney, Beth and myself, but in Julia's words; "It makes the holiday season feel a lot less lonely, especially if you're away from home or loved ones." So, please come join the audience or the chat. Listen for as much or little time as you choose.
Remember. To Beth, "it's about the discovery of new stuff. You likely will hear a lot of stuff that won't interest you but this might be the chance to really find something new that resonates with you and encourage you to find out more about that band or maybe the label they're on."
Courtney recommends to "not adjust your dials, the weird songs are real songs, make strange requests and see how late you can stay up listening. At least that's what I do." If you do see her in the chat, be sure to say hello.
"Get comfortable," Julia advises. "You are going to be here for a long time. Take off your shoes. And pass me the coffee."
My advice? Relax. Enjoy. Share the 24 Hour Holiday Radio Show with your friends, or make some there. Most of all, "fight the good fight" against Holiday crumminess and have a Merry Christmas, internet.
K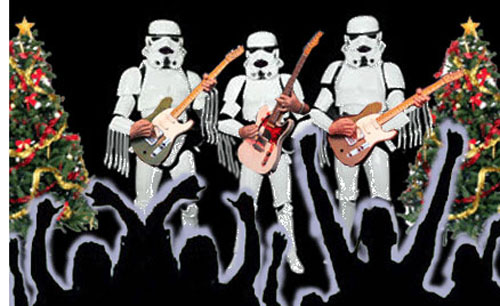 This article would not have been possible without Beth, Courtney and Julia. These three insightful and talented ladies have my gratitude and the best Christmas wishes that I can offer. Please click their names for more information on them, or seek Julia out from 7:00-9:00pm on WPRB for her radio show "CLEAN YR ROOM."