The Wordslinger's Challenge: Fall 2012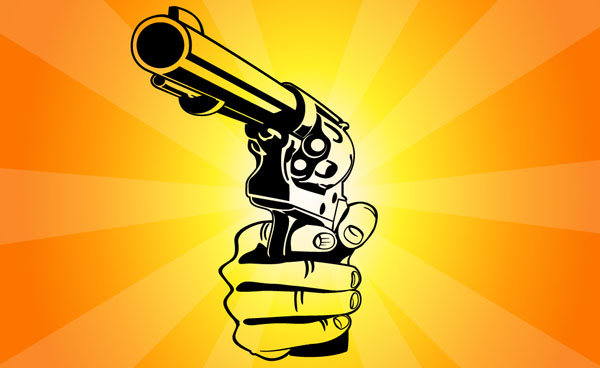 "The revolver rules, the revolver is triumphant."
-Walt Whitman
I holstered lengthy blogs on my personal life when this website was born, in favor of more scholarly toned articles. (Ok, maybe I meant scholarly, as in "juvenile") A few times a year, usually in Spring and Fall, I will allow myself to speak purely autobiographically.
But, here's the trick: I only do it in "Six Word Stories."
What can a writer do with six words? As much as a gunslinger can do with six bullets. Stand back, ladies and gents, because this Wordslinger's got a keyboard full of hot lead.
On Skyrim
So many hours, so little time.

On Our Travels Abroad
Had a peachy time; missing them.
On Our Family Summer
Fireflies to Faries, love going strong.
On My Creative Work
Two charts of effort, one check.
With Gratitude
God now heals my body too.
 …
See the comment box? Now it's your turn. Ready, aim, and fire off your own.