24HR Holiday Radio Show Behind the Music: The Magic of the Marathon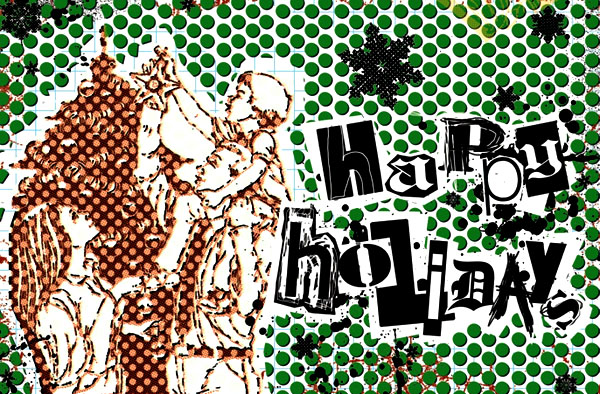 "What's this?
There are people singing songs…
The sights, the sounds!
They're everywhere and all around
What's this?
I've never felt so good before
This empty place inside of me is filling up
I simply cannot get enough.
What is this?"
-Jack Skellington,
"Jack's Lament" The Nightmare Before Christmas
Every year it is a holiday joy to focus on the 24 Hour Holiday Radio Show; a Christmas Eve Marathon featuring the wildest holiday music on 103.3 WPRB in Princeton, NJ, 6PM Christmas Eve to 6PM Christmas Day. Every year I strive to convey the show in a way that does justice to its magic and this year, I am honored to be joined in this journey by three musicians whose musical perspectives represent a large part of that magic.
Twenty-four hours of music adds up to hundreds of songs and this year that feat is even more daunting; the 24 Hour Holiday Radio Show has become the 25 Hour Holiday Radio Show in honor of the Quarter-century anniversary of the program. Jon Solomon the Show's phenomenal DJ, has said that he begins finding songs for the next Marathon sometimes as early as January. Clearly to him, it's the music that matters most. But Bob Searles, writer of what has become the Show's theme song, finds a higher priority. "I think that [the show] exists more because of Jon Solomon's skill as a DJ than because of the music itself. I mean sure…I'll sit through a set consisting of The Crafty Ladies, the latke lady and the drunken 12 Days Of Christmas…because I know that that fresh hell will be followed by Jon's insights which will crack me up."
 Jon said he's unsure when Searles's "Jon Solomon's Christmas Eve Marathon" "became the defacto theme song of the program, but I'm sure glad it did!" as it was "incredibly flattering" and the first song ever written about the show. The song was born on a 4 track recorder, way back in 2001 when Bob was going by the moniker Noah Vail. "An alias which I dropped when I realized that there were 3 or 4 groups already using that name. There's a lot to be said for doing one's research." 
Researching Art and Magic
"In the old days, it was not called the Holiday Season; the Christians called it 'Christmas'
and went to church; the Jews called it 'Hanukkah' and went to synagogue;
the atheists went to parties and drank.
People passing each other on the street would say 'Merry Christmas!'
or 'Happy Hanukkah!'  or (to the atheists)'Look out for the wall!'"
-Dave Barry, Christmas Shopping:  A Survivor's Guide
Bob now goes simply by his name, and although less flashy, I can say it's much more him. You can find him at his Fat Balding Loner podcast site, (and more links below the article.) With a humility that is only surpassed by his creativity, Bob clarified that "I'm not a band per se…I'm just some guy." His songs have grown more polished and refined since 2001 but his humor and witty observations remain unchanged. "I record myself at home playing all of the instruments and doing all of the vocals on songs which I have written. This is why the name of one of my albums is Playing With Myself…and not…as some have implied…because I engage in degenerate practices when I am alone…which is not to say that such a scenario should be summarily dismissed."
Jon added that since Bob's song about the show was the first, then that means "there's more than one, which is completely insane." But it is accurate. The show began as a showcase of the "art" of unusual holiday music—any winter holiday—thus it was life imitating art, as the saying goes. Over 25 years that art has began to imitate life, in the form of holiday songs being written about a holiday show that features holiday songs. Today it lives as an artistic holiday tradition to many around the world.
The three wise men could point to the star in the sky which drew them on the first Christmas Eve, but what magic draws thousands of people, from around the world to focus on the little town of Princeton, NJ and Princeton University's WPRB on that same night year after year?
"I guess the holiday means a lot to a lot of people…." said Adam Goren, of Atom and His Package, "that's nice, right?" For some it is very nice. For others the holiday represents a number of conflicting emotions and experiences, and the music of the 24 Hour Radio Show validates some of that. For others Christmas Eve is a frenetic dash for the last gift and Christmas day is about the presents—the Marathon has plenty of that as well.
The Marathon has room for all faiths, foci and holiday perspectives. No matter if Searles, with his Xmas Ad Nauseum album, "kept in mind that…what can be a time of extreme happiness for some can be a time of magnified sadness for others," or Goren addressed the Jewish view of December 25th "like any other song in which I was whining about stuff" or Michael Gerald of Killdozer jokingly wrote "a song about the many dangers presented by Christmas decorations," for the fun of it and for the chance at some cash, all are welcome with the music.
Three Wise Men, Three Valid Viewpoints

 "Look, Charlie, let's face it. We all know that Christmas is a big
commercial racket. It's run by a big eastern syndicate, you know."
– Lucy Van Pelt, A Charlie Brown Christmas
Killdozer formed in Madison, Wisconsin in1983, and was known for "drinking a lot of beer, and inventing "grunge," according to Gerald. "We never called ourselves that, but others did later." The song that Killdozer "made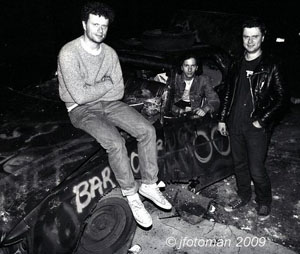 up (we didn't 'write' songs)" was "Oh, Little Towne  of Deathlehem," for a punk rock Christmas compolation. Making up an original song, over covering a classic tune, was partially inspired by the record label informing the band that if they didn't write a song that they could copywrite then they wouldn't get any royalties. "Now we are extremely wealthy as a result," he added wryly.
Though the song did not make Killdozer wealthy, it did have an effect. "I am thankful Killdozer recorded a Christmas song during their stellar run," said Jon Solomon, "I could really listen to Michael Gerald sing about anything."  There's nothing wrong with writing songs for royalties either. Think of some of your traditional holiday favorites; they were often written for profit, just like many of the holiday songs today. The commercial Christmas is a perfectly valid point of view, and one that is honestly embraced by the majority of Americans.
For every Bob Searles who sees Chrismas as full of emotion and the chance at hope, contrasted by "the greed fueled madness of Black Friday," there are the spiritual revelers in their "Oh Holy Night" classics, and there are those like Gerald who said "the true meaning of Christmas is decorations and presents. Store-bought presents, not a bunch of hand-made crap."
But wait, there's more! Within the magic of the Marathon you will also find the point of view of those, like Adam Goren, who look on, perhaps glad that there's not so much fuss over his holiday. "We celebrate Hanukkah….but not on Christmas, if that makes sense." Jon delights in playing requests during the Marathon, but Atom and His Package's "What We Do on Christmas" was actually by his request. "I liked the first A&HP record, so I sent Atom a letter in the mail asking if he would do something," Thus, it found a home along all the other non-Christmas songs of the marathon, even though it was sung to another band's tune, which Jon said "was something I didn't adequately realize for years" and Adam still thinks is funny.
Adam referred to Atom and His Package as more of "a poorly named but fun noun" than a band, which could be best described as "[INSERT ADJECTIVE] punk…adjectives could range from 'stupid' to 'synthy'" that influenced "everything (music, sports, architecture etc.) that followed its creation." Perhaps the band (or noun) didn't have as much impact as Adam believes but the song's greater message of "how it can be marginalizing/yet comforting/empowering to be a non-Christmas celebrater," is not only a worthy holiday viewpoint, but part of the reason the show began.
Back in 1988, "there was a huge swath of time available on Christmas Eve," said Jon, being Jewish sans Christmas plans and "eager to be on the air as much as possible," he "decided I would write my name in and stay on the air until the next DJ arrived. The next year I decided to go for the full 24 hours and an accidental tradition was born!"
The Gift of Happy Accidents

"By listening, you're choosing to hang with a real person…instead of
a computer generated playlist…where there's a lot of genuine good
feelings in the room, on the phone, in the instant messages, or
emails or chatroom and webcam. There's a real inclusiveness that
brings people together from…across the world."
– Julia Factorial, WPRB DJ and fan, Christmas Rock United
We gather and we listen; that is the magic of the Marathon and the magic of music itself. Bob Searles may jest that "Hold on folks, it gets better" is the best message to the listening masses who first encounter the Marathon through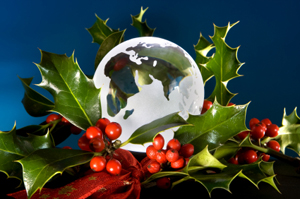 his written theme, but no matter his jovial self-deprication of his talent, the song is still part of the living art of holiday music. But the art is not just in the songs. The art is in that moment of shared experience; an act of unified listening, which is also uniquely personal.
Bob was born on Christmas, had been listening to the 24 Hour Holiday Marathon since 1997, but during the 2007 Marathon, "I had the thought in my head that I was going to die on the operating table" during a cancer operation scheduled for that January. "Once you get that bee in your bonnet it becomes hard to dismiss it. You start to think of all of the things you might be doing for the last time. So when I started to call Jon during the 2007 Marathon I realized that I might be doing so for the last time. I felt that it was important to let him know how much the show has meant to me…which I did. I tried not to get choked up…but failed. Jon said all the right things…as he always does…and I was glad I called. He's a good man."
Adam, who's "from Philadelphia-ish," shares Bob's view of Jon and the Marathon. "While he is initially intimidating since he is 6'7″ and has an angry sneer most of the time, he's actually much closer to average height and a sweet guy." Adam grew up listening to WPRB and is "not sure when I first crossed paths with Jon/heard the show…but I loved it."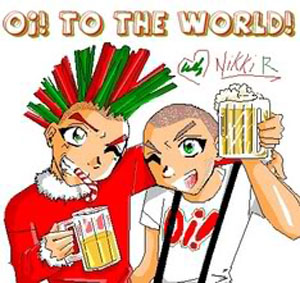 "It is cliché, but I can't imagine being anywhere else on Christmas," Jon said. "The sense of community at WPRB during the holidays is one I want to replicate over the air, especially for folks who might not be around family and friends during that time of year." We gather, we listen. The community has grown far and large over 25 years, and though Jon may point to the music as the magic, and the musicians may point to Jon, Michael Gerald said it best, "Anything that brings the people of the world together to listen to songs like 'Oh Little Town of Deathlehem' is a wonderful thing."
Adam is "a double dad now" who is also a science teacher. Michael is a tax lawyer. Bob plays on, has since 1968 and will no doubt live on in musical infamy forever. But one night a year, Christmas Eve, they remain united with the rest of us fans in something greater. "We still find comfort in thinking that there is a time of year set aside when peace and happiness are achievable," Bob said. "The music of the season is part and parcel of this…"
No matter where the music finds you this year, with family or alone, remember people have found a home in the Marathon for 25 years. No matter where you fall on the spectrum of believing that Christmas is Jesus' birthday, the worship of Santa Claus, a frustraitingly quaint commercial ritual or not even your holiday, you will find songs which share that view. No matter how you feel this Christmas Eve—hopeful or seeking a reason to hope—you are welcome with the music.
That is the magic of the Marathon.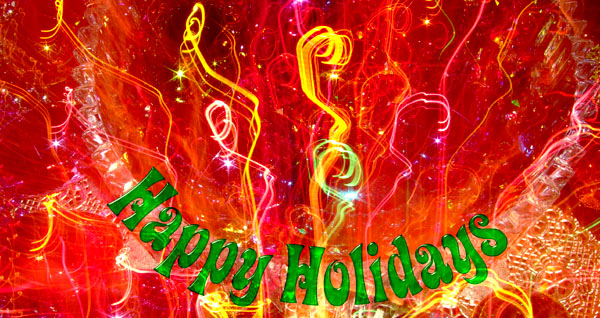 __________________________________________________
My deepest thanks to Adam, Bob and Mike—you guys made this article rock!
Please folk, be in touch with them, if nothing else but to tell them how you liked their part in this piece. If you can, please support their art, be it present or past. Just click on their names to be taken to their primary sites. For Bob, you can also by his CDs direct, here.

Please do

because this year

all proceeds

from Xmas Ad Nauseum will be donated to further

Alzheimer's research

.