Let's Get Excited!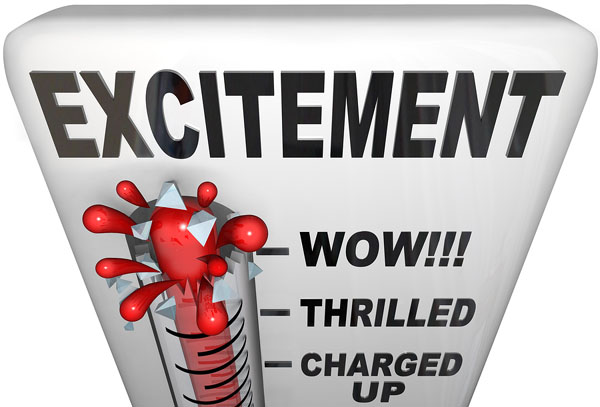 "As a kid, I was bonkers for Christmas. The entire month of December, I couldn't sleep at night from anticipation."
– Rosecrans Baldwin, Novelist
It's December 2nd and all across the world families of many faiths are getting more excited every day propels them closer to Hanukkah, Kwanzaa, Christmas and all the joy they bring. People are beginning to look toward the end of December with anticipation, no matter if it's part of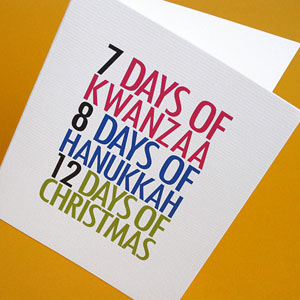 a religious observance like the Christian Advent, family tradition, culturally or commercially induced. This anticipation actually increases the "Holiday Spirit" and joy of the season according to a Netherlands study of over 1,500 people, published in a journal called Applied Research in Quality of Life (Rosenbloom, 2014).
According to Justin Holcomb (2012), Episcopal priest and theology professor at Reformed Theological Seminary and Knox Theological Seminary, the custom of Advent started in the 4th century as a baptism preparation and "originally, there was little connection between Advent and Christmas." Advent wasn't made a countdown to Christmas until the Middle Ages but it serves as a hundreds year old representation of the power of anticipation.
In modern society, many families have begun the Advent this week, while those who are not similarly religious are still beginning to look toward the magic of Christmas with decorating, shopping and holiday songs. Much of American society shares that winter anticipatory joy with Jews awaiting Hanukkah, and African Americans celebrating Kwanzaa. Anticipation of brings joy to all, as "social scientists have been saying for years that we get an extra happiness boost if we consciously delay any type of pleasure — Doing this allows us to build up positive expectations, to relish how enjoyable the experience might be" (Rosenbloom, 2014).
The Art and Science of Anticipation
"…although Eating Honey was a very good thing to do, there was a moment just before you began to eat it which was better than when you were, but he didn't know what it was called."
– A.A. Milne, Winnie-the-Pooh
No matter the winter holiday, if we want to increase the joy, then we want to increase the anticipation. "There is an art to anticipation. Savoring, said Elizabeth Dunn, an associate professor of psychology at the University of British Columbia and a leading happiness researcher, is an active, not passive, process. 'It's better to immerse yourself,'" (Rosenbloom, 2014). This immersion can happen any way that fits for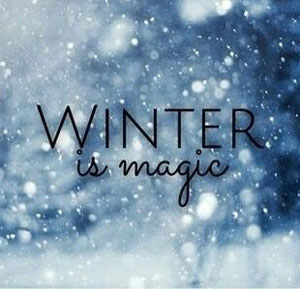 us or our families. For some it's watching holiday movies in preparation, for others it's tuning to that station which switches to 24 hour holiday hits from now until Christmas. The stores are full of peppermint treats, Jewish delights and sales of all manner to increase our enjoyment. Immersion is no problem in American society.
This process actually excites our brains. "Everything pleasurable releases dopamine" wrote neuroscientist Alex Korb, and our brains learn what brings us pleasure over time, and soon the anticipation causes the same response (2015, p.66). "Each step along the way gives you a little boost of dopamine that propels you on to the next step." Get out the decorations. Dopamine. Deck the house in holiday cheer. Dopamine. Buy a gift or send out holiday cards. Dopamine. This anticipatory process is part of what turns our holiday chores into joyful family tradition.
Amazingly, "getting our hopes up" isn't a problem; there isn't a scientific basis for too much anticipation. In fact, studies suggest that, for those who struggle with holiday depression, anticipation may help. Imagining "the possibility of positive future events…expecting they will happen" says Korb, "helps regulate…and control the amygdala" which can help lower anxiety and depression, regardless of the outcome (Korb, 2015 p. 61).
Professor Dunn agrees, referring to moments of disappointment of our anticipation as little holes. "We're less likely to be bothered by these little holes if we build up our expectations ahead of time. "So go ahead and assume it's going to be wonderful" (Rosenbloom, 2014).
So let's place our Menorah or Kinara in its hallowed spot on the mantel. Let's light the tree. Let's cross days of the calendar, collect sale papers or open those little doors of our Christmas Advent. Whatever way possible, let's look forward to our joy together and share it with each other—regardless of our beliefs—because we are unified in anticipation this holiday season.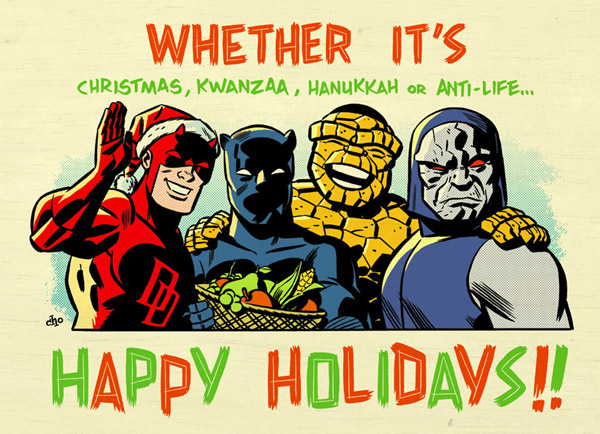 __________________________________________________
Alex Korb PhD (2015) The Upward Spiral: Using Neuroscience to Reverse the Course of Depression, One Small Change at a Time. New Harbinger, Oakland, CA
Holcomb, J. (2012) What is Advent? Christianity.com Retrieved from: http://www.christianity.com/christian-life/christmas/what-is-advent.html
Rosenbloom, S. (2014) What a Great Trip! And I'm Not Even There Yet. New York Times. Retrieved from: http://www.nytimes.com/2014/05/11/travel/what-a-great-trip-and-im-not-even-there-yet.html?_r=0