YOU. SHOULD. LISTEN.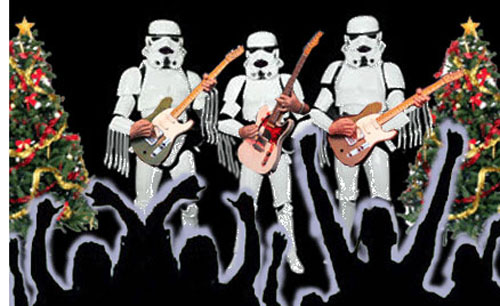 I love the 24 Hour Holiday Marathon on 103.3FM, WPRB in Princeton, NJ—streaming live around the world every Christmas Eve at 6PM to 6PM Christmas Day, and hosted by the illustrious Jon Solomon. Those who know this site, know this fact, since I've been doing a post like this for the last four years.
The focus of this post is simple: YOU. SHOULD. LISTEN.
The format is different this year because—though I'm as bad at math as a monkey with a banana abacus—I think this year is the 24th Anniversary of the 24 Hour Holiday Marathon. Therefore, in the greatest of holiday traditions, I have scoured my articles on the show and re-gifted you with 24 succinct reasons that YOU. SHOULD. LISTEN.
And here they are, in no particular order. Just click on the embedded link if you want more details.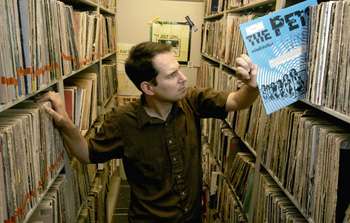 "By listening you're choosing real radio over every other offering on the dial…you're choosing to hang with a real person for a couple of minutes or hours, instead of a computer generated playlist that you can't interact with."
"Solomon plays…'stuff that's either a certain level of good or a certain level of bad that it has to be heard.'"- The Star-Ledger 2009
All are welcome. Christian, non-Christian, Jew, Atheist. Music Lovers and Music Explorers.
"You feel like you're at the start of this race. That you're with [Jon] and you're fighting the good fight against a lot of crummy things."
Question Posed to Jon Solomon, DJ: You were 15 when you started, according to the NY Times, but somehow people were still OK with you hosting a show—let alone a 24 hour show—live on the radio.
"…our shared experiences give the audience a common reference point to bond and discuss [in the chat rooms and on the forums]."
"There's always been this aura of  'Wow' when it came to the Christmas Eve Marathon… it's a lot for any one person to do all alone, all night and day long."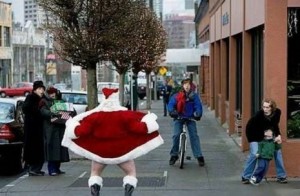 …hearing him get emotional at the end.
Most American Christmases are fraught with travel. Through it all…we have Jon, the bells* and the music. That constant unifies what would otherwise be a very scattered holiday. (*Jon has a musical backdrop of repeating jingle bells when he talks—it sounds much more charming than it writes.)
It is what draws people in the estimated tens of thousands, from as far as Singapore or, "This time from Athens, Greece!" The Holiday Radio Show touches lives.
Join the accidental tradition: "There was a huge swath of time available on Christmas Eve and I decided I would write my name in…The next year I decided to go for the full 24 hours and an accidental tradition was born!"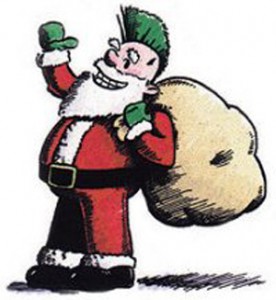 …the online chat and video feed which…"has made the 24 Hour Christmas Special even more fun" by uniting the fan base ever more closely.
Find out why "[Jon's] had 'anxiety dreams' about the show."
…the Holiday Radio Show eliminates the need it force oneself to fit into the traditional holiday music round hole.
"…the Christmas show is a tradition I have with my friends and is separate from traditions I share with my family…I like chatting with my friends and having our secret after midnight Christmas club."
"It's also really great to hear these oddball songs I am never going to find anywhere else, or remember to even look for."
"…hearing Jon get loopy in the morning" due to lack of sleep.
Get engaged. "Getting engaged on the radio in the middle of the night was pretty amazing. There's a couple who called me…let me know they got engaged during the show and they called back last year to tell me they were now married."
The 24 Hour Holiday Radio Show is a marathon, but it is also the musical Island of Misfit Toys for the strange songs and the unique fans who fit in there.
"Jon manages to make it feel like a group effort, by acknowledging the folks checking in via the phone, internet or the chat room, or people who are hanging out in-studio,"
For some of fans, the show was an escape. For others it was validation that Christmas welcomed even those who bucked traditional music. That the Yule could still be cool.
"It makes the holiday season feel a lot less lonely, especially if you're away from home or loved ones."
Listen to the moments when Jon has his "toddler daughter in studio for a bit." Who is now three years old, and if she's anything like my daughter, would protest the reference—made two years past, when she was one—of being a "toddler."
Join Jon, because, to him, "It is cliché, but I can't imagine being anywhere else on Christmas."
There you have it. 24 reasons why YOU. SHOULD. LISTEN. But you don't need to stop there. Join the Facebook page. Follow @comedyminusone, Jon's Twitter alter-ego. Join the live-chat or forums at www.WPRB.com. Maybe you'll find me there or hear me call in—this year my daughter and wife want to hear "Hooray for Santa Clause" because it teaches spelling. No matter what you choose, a little involvement, a casual radio check in, or a zealotous 24 hour marathon of your own, I guarantee it will be an experience that you cannot have anywhere else.
Merry Christmas, one and all.