Thanksgiving Leftovers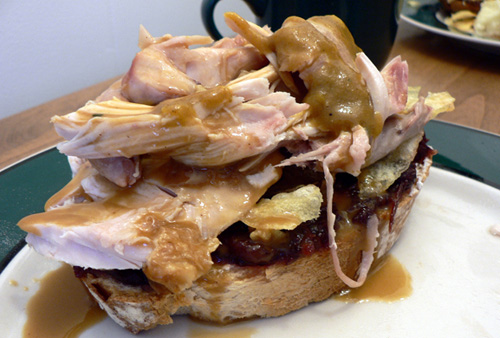 Happy satiated, post-Thanksgiving bliss y'all. I hope the turkey day was a gluttonous bout of food, friends and family.
Now back to work.
We all know that I write a pre-Christmas article on the 24 Hour Holiday Marathon on WPRB inPrinceton,NJ. This year is no different–but this year's article is already shaping up to be all-different and all-awesome. But, alas! Friday December 21st is not a posting day on our current schedule!
Fear not, white-knuckled reader. Today, I give you some leftovers; previously posted gems for you to reheat and enjoy and this will put us back on schedule for a pre-Christmas post.
Whew.
So, what do I have for you? Let's look.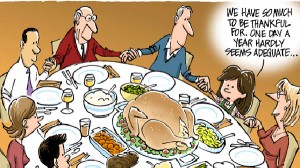 Gratitude Doesn't Suck – One of our best reviewed articles that examines the power of Thanksgiving every day of the year.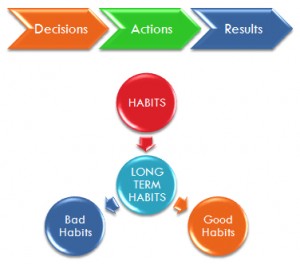 The Operation Habit Challenge – How to build a positive habit in 32 repetitions. Ok, maybe this will help you with the "my gut is still stuffed with turkey" guilt, but this article is here more as a testament to the fact that I've been keeping up with my goal of not missing a workout for almost a year.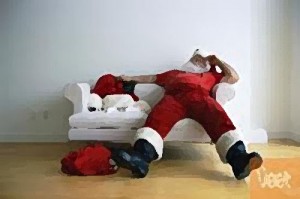 Holi-Duped: Retail Rebellion – Before you flock to the Black Friday sales (or maybe amid them) arm yourself with knowledge of the tricks that retailers use to get you to buy more. Like Black Friday itself, for example.
There are your leftovers. Yes, it's not a full bi-weekly feast but now the blog is in the black and on target for Christmas.