The Stones of Miles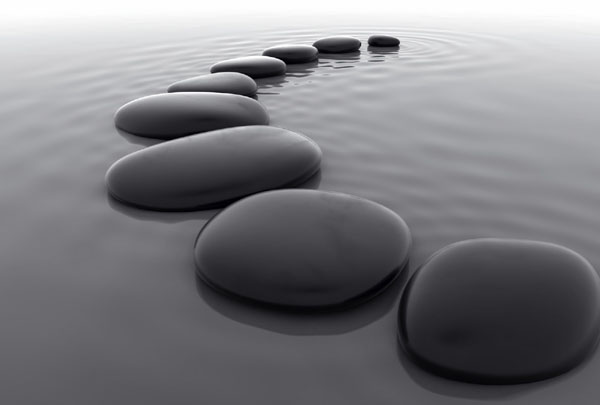 "Direction is more important than speed.
We are so busy looking at our speedometers
that we forget the milestone."
-Anonymous
I do a lot of work with milestones in therapy. They're great conceptually because they're heavy, concrete objects to which we can tie all sorts of life experience. Even ephemeral changes in thinking or perspective can be processed and internalized as "a milestone in my journey."
It takes effort to internalize a positive milestone. We must conceive of it, quantify it, and then finally commemorate it then, after repetition, it will become part of our self concept.
That's a positive milestone. It's so much easier to internalize a negative milestone. We all remember many times that we made a mistake, screwed up or were beaten down by someone and thought "I'm never going to let that happen again." Fueled by the "helpful" energy of our own adaptive nature, internalizing a negative milestone is practically a default process.
Once a year, near our May anniversary, I do a bit of commemorating the website and I discuss milestones. Welcome to it! As a special bonus, we have the reveal of the winner of the Amazon Gift Card from our NextGen Communication Subscription Challenge!
But first, a look back on the three milestone articles of the year, and why I find them valuable enough to internalize them.  
It's Not The Year…
"It's not the years; it's the mileage."
-Indiana Jones,
Raiders of the Lost Ark

Miriam Black: Mental Evaluation
This was a book review in a new way—not just a review of the tight, dark, powerful prose but of the female protagonist herself via the University of California: Los Angles Post-Traumatic Stress Disorder Index. While novel, and garnering solid response, this concept isn't what makes it a milestone.
Two articles prior, in 2012's year-end review, I said "I pride myself in showing my data with hyperlinks. I will continue to do so but now in American Psychological Association style with in-text citation and endnotes. Why? Because I'm trained in it and needed to get over my grad school "Nyah-nyahs" about being graduated and never using it again. I write psychological work, I should put on my big-boy pants and write it in APA." The article on Ms. Black and Chuck Wendig's novel Blackbirds was my first chance to make good on that commitment. I've kept it up ever since.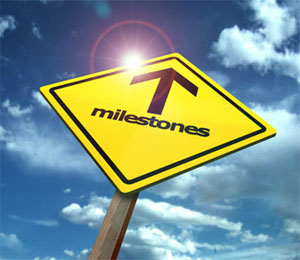 I don't know if you love it, hate it, or just don't care. I find the brevity of hyperlinks less distracting and the end-notes may be more useful to some, like the woman at an EMDR training I went to who used some of my Olympic You article for her own research or my Clinical Director who was impressed that I "still care about APA." It's not so much caring "about APA," though I do, it's prioritizing that with this format the site appears more credible, the articles run more fluidly and the data is clinically accurate for you guys. You remain my priority one.
I relish any time that I can quote Fugazi. However, the milestone with this article is a personal one. I also relish any time that I can become closer to my patients in my own life. The realization that my weight and eating habits had become so vast a problem that only a treatment team could solve it has truly changed my life.
I had a problem. No one else could help. I did find my A-Team. Now I pass that on to you in the category Fat Guy's Guide to Health. Expect an article on the truth about exercise and some fun summer recipes—including the tastiest, skinniest Margarita that my wife and I could craft! This is my thanks to you for the huge amount of internet support that you've given, and continue to give me.
I am a psychotherapist and a journalist. But before all those things I am a Christian, a father and a husband. Great family is the key to a great life. This year's Christmas article on the 24 Hour Holiday Radio Show on WPRB in Princeton, NJ pushed me well out of my journalistic comfort zone, channeled my therapist's mind—not that the Solomon's needed therapy, quite the contrary—and most of all touched my heart in a profound way.
Jon Solomon, his mother, his father, his wife, sister and even daughter opened their life to us here at KeithKarabin.com. I've never had a journalistic experience so humbling in its responsibility to tell the tale rightly and justly. That tale-telling is where my therapeutic edge cut and refined, because the tale became the story of how one extraordinary family rallied around one extraordinary event—embraced the spirit and overlooked all possible religious prejudice—and helped bring the Holiday Marathon to us all every year.
I don't know what we'll do next year, but this one was hard to top. Thank you, Solomons.
And The Winner Is…
"Losers live in the past. Winners learn from the past
and enjoy working in the present toward the future."
-Denis Waitley, Author
As with any milestone, the winner is you. Not only did you accomplish what you did, but you now get to relive the experience every time you revisit the milestone. Last year this revisit spawned actual changes in the site. This year the site functions well and the change is more of a conceptual one.
I am ever grateful for your readership and humbled by my responsibility to it, in this wee corner of the internet. That, too, is the power of milestones. They keep you humble and grateful.
…okay…the real winner of the Subscribe and Win Contest is…
…Bradley Barninger! Mr. Barninger you have been randomly drawn as the winner of a $5 Amazon.com Gift Card! Congratulations. Simply email me and I will forward it along.
Don't fret if you didn't win, or if you didn't become a free subscriber to our twice-a-month email—you still can subscribe and win. The next contest will be a random drawing from the current pool of subscribers, so please join us at any time!
Thanks for subscribing, for reading, and for reflecting on another year of milestones at KeithKarabin.com.