For Robin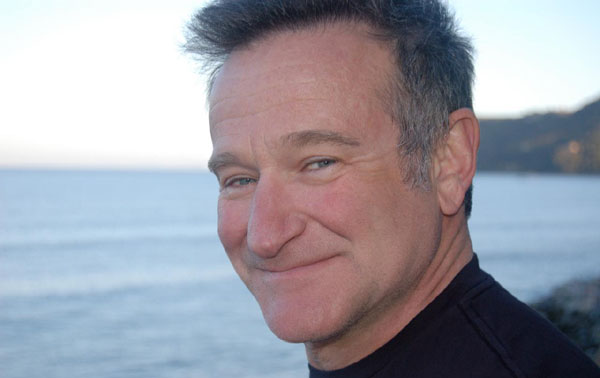 "Robin spent so much of his life helping others. Whether he was entertaining millions on stage, film or television, our troops on the frontlines, or comforting a sick child — Robin wanted us to laugh and to feel less afraid. It is our hope in the wake of Robin's tragic passing that others will find the strength to seek the care and support they need to treat whatever battles they are facing so they may feel less afraid."
–Susan Schneider, Robin's Wife
There's no deeply researched, quote laden article today. This one's raw, improv; because that's how Robin Williams did it best. From the heart. I'm not using this as an opportunity to talk about suicide, depression, or coping with a diagnosis of degenerative disease—as we now know Robin was struggling with—or recovering sobriety, as he had just accomplished.
No, this is just to say a lifetime of "Thanks" because, as a professional, he was my life-long friend, and I actually miss him with real grief. I'm guessing you feel the same. So, let's say thanks.
Thanks for Happy Days and Mork & Mindy – Because with Mork, you showed me strange could be awesome and that we're all strange from an outside perspective.
Thanks for Good Morning, Vietnam – Because, though I saw this way too young, you showed me that war–even the darkest war–was about heart.
Thanks for Dead Poets Society – Because you showed me—Captain, my Captain—that standing up for the right thing took sacrifice and courage, but was the only choice for people of conscience. And that poetry could be cool.
Thanks for Awakenings – Because you showed me faith and hope is the most powerful blend of medicine.
Thanks for The World According to Garp – Because, when I saw it as a teenager, I needed to see that embracing truth brings pain, then healing.
Thanks for Aladdin – Because you showed a jaded, semi-lost High School kid that childlike joy was still okay.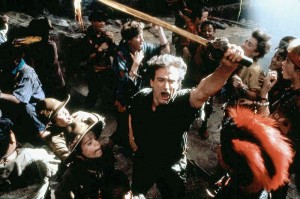 Thanks for The Fisher King – Because you showed me pain has a purpose.
Thanks for Hook – Dear God, thank you for Hook. You showed me that my inner-child must never die.
Thanks for Jumanji – Because you showed me that actions have consequences but that you must always finish the game.
Thanks for Mrs. Doubtfire – Because you showed me that screw-ups can make the best dads if they get over themselves.
Thanks for Patch Adams – Because you showed me laughing in the moment is sometimes more important than your prognosis.
Thanks for Good Will Hunting – Because (though I'm often quoted in sessions as saying "there will be no Good Will Hunting moments here") I have directly benefited, and thus my work, from you showing that a great therapist engages the person—not the patient—no matter if that means leaving the office, cursing back or sharing your own pain.
Thanks for Fern Gully: The Last Rainforest – Really. Because I loved it as a kid and it became one of my daughter's favorites when I showed it to her. And she still thinks Batty is silly.
Thanks for Robots – Because I saw it for the first time last month and asked my wife "Do you think writers even write lines for Robin Williams anymore? Or do they just say 'be Robin here?'" My daughter asked, "Who's Robin?" to which I said "He's one of mom and dad's favorites. I've liked his movies all my life, and so will you."
That really happened and recalling it really just brought tears to my eyes. Again. My first thought reading of his passing on August 11th was Oh, I didn't know! I didn't know he was hurting. It was completely irrational, but I was struck by the idea that a person who I grew up with and brought me such joy and hope had been in pain and I'd not known.
But what I trusted about Robin that makes him still a favorite—and what writers trusted enough to seek his improv—was that he was, above all, a professional. We didn't know. He didn't want us to know. Living Wellness was a struggle and I'm sure his Hope Scale was low, but that was not for us. He served us like a professional and he sacrificed in ways that we are only now beginning to learn.
So rest well, Robin Williams. You earned it. Thank you. You will always be a favorite and you are already dearly missed.