25 Hour Holiday Radio Show 2020: The COVID-19 Marathon
---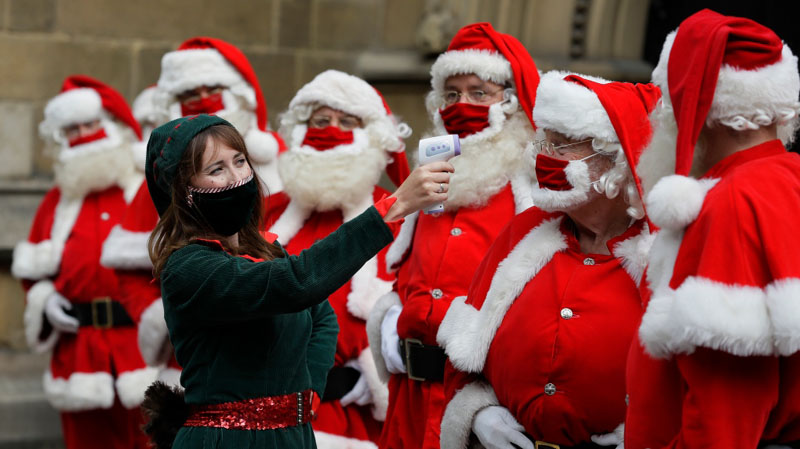 ---
"It is cliché, but I can't imagine being anywhere else on Christmas and the fact that so many people close to me stop by just makes it all the nicer. The sense of community at WPRB during the holidays is one I want to replicate over the air, especially for folks who might not be around family and friends during that time of year."
– Jon Solomon, WPRB DJ and
25 Hour Holiday Radio Show Host
From Better Than Santa Himself,
December 9, 2009

---
Eleven years ago, I interviewed Jon Solomon of WPRB in Princeton, NJ about the glorious 25 Hour Marathon Holiday Radio Show—something that has grown so vast and interconnected that he would never call it "his" anymore—and I wrote that quote above for the first time. The show has grown so much over its thirty-plus years that now children who listened with their families have confirmed to Jon that they are grown and now listen with children of their own. "It's now a third-generation thing which is nuts," he said with an amazed smile.
This year, however, amid the rising numbers of the global COVID-19 pandemic, that quote above stabs me with loss and nostalgia. Princeton University is closed to students. The hallowed halls of WPRB and sacred music stacks of their library are locked. The legendary (609)258-1033 request line is silent and unanswerable.
What will this mean for Christmas? For the Marathon?
I reached out to Jon with that question on my mind and this year we decided on a live interview via Zoom. We both agreed the platform seemed appropriate given the state of affairs. Jon's plan, as he mentioned on his Keeping Score at Home Facebook page, was bold.
"I'm literally inviting the listeners into my home for Christmas," he said.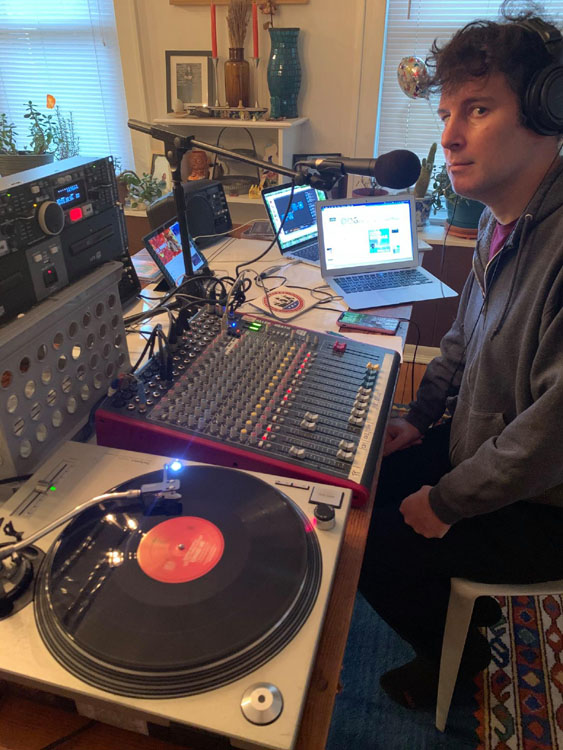 We held our virtual conversation right in his kitchen from which he'll be broadcasting starting 5PM Christmas Eve until 6PM Christmas day. He shared how the station, and Jon himself, have adapted to the new COVID-19 lifestyle and his plans and precautions for the 2020 show. Interspersed between tangents about running, electrical projects, our family's shared love of Funko Pops, the Mandalorian, Avatar: The Last Airbender and The Legend of Kora, Jon knowingly or unknowingly identified many ways that we can endure not only a 25-hour marathon, but the marathon that is the COVID-19 Pandemic.
Early on in our conversation I asked Jon the obvious if hardest question. With so many institutions closed and so many holiday traditions put aside this year, no one would fault him if he deemed the Marathon unable to be accomplished due to the demands of 2020. Why then, is Jon choosing to continue his broadcast tradition, including the months of extra effort, stress and new systems that he has to build just to attempt such a feat again in these already challenging times?
"If I were to skip one, this is not the one to skip. This is maybe the most important one," Jon said, then shocked himself into silence. He came to grips with his answer in pauses. "I need to think about that for a while. Yeah, maybe this is the most important—I don't want to set the bar to high, Jeez," he said, smiling at himself.
Jon's realization about the importance of the marathon, though processed in a back-and-forth dialogue, will be broken up throughout this piece. He is a very humble man, and this realization took him time to accept. We will do it honor as we learn about the show, the station and the ways that we can stay close and healthy during this year's Holiday Marathon and beyond.
---
WPRB Comes Back to Live
---
"I think we all miss being around each other and miss the library so it's been tough in that regard…but it hasn't been crazy, and everyone has been very supportive. At no point has it been 'oh, we can't make that happen.'"
– Jon Solomon,
On how the WPRB broadcast family rallied
to overcome and adapt to COVID-19
---
This Christmas Eve will mark only one of a handful of times—perhaps only the third time—that Jon has broadcast live since the national shut down and stay-at-home orders began.
"From Mid-March to early May things were happening behind the scenes pretty rapidly to get things going," Jon said. The station immediately instituted "automation for a while" to ensure continued listener content when the university was ordered closed, using what Jon called "an enormous shuffle-play list." In May he helped secure a transmitter so that pre-recorded shows could be uploaded remotely. "Then it was a different non-fixed schedule every day based on what shows were available. To go from that 'every morning a new schedule is announced,' to something fixed, to now practically 24-7 new programming every day has helped familiarity—which is good when you forget what day it is," Jon observed, referencing a common pandemic malady.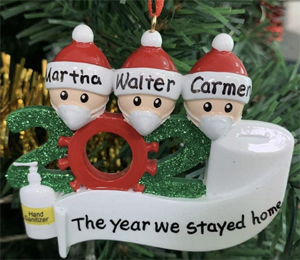 The process involved collaboration with station administration, the student board, DJs old and current, and near-constant problem solving. "I've enjoyed helping the student board at the radio station transition to this new temporary or long form phase of WPRB because it's been about meeting specific challenges. I've really enjoyed doing these shows from home as well as projects in my work at the radio station about how to get new playlist software new listener interactivity so we can continue to build a community even while no one can use the request line. I've been very happy with that." Jon smiled. "It's been a lot of spreadsheets, man."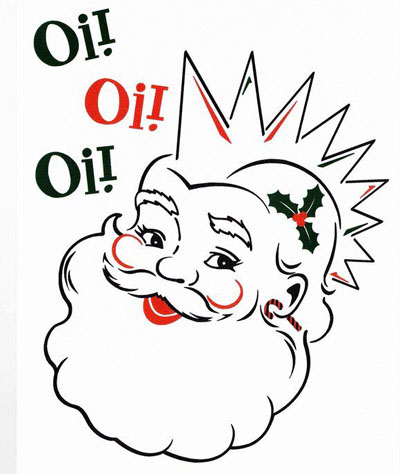 While the challenges remain and the need to problem solve is ever present with every new aspect of the lengthening pandemic, the solutions to the problems have brought hidden benefits. For example, Jon explained how the need of a transmitter and software to allow present DJs to upload material has also opened a door to former DJs now living in North Carolina and California and other locations. "That's been really great to bring some old friends and past favorites back into the fold who haven't been able to do it because they can't get to the studio. Now the studio has come to them."
This return to regularity has meant that Jon and the other DJ's can move back to pre-pandemic time slots, like Jon's Wednesday Night Death of Pop radio show. Some of those DJs have turned their garage or pantry into their studio, something which he does not have the space for, thus Jon has been pre-recording his programs since the pandemic began and continued to do so once the system that he helped create allowed for other DJs to return to live shows. Still, with the Holiday Marathon in mind, Jon began to ponder how he, too, could return to the airwaves back in June of 2020. Coincidentally, Jon had his first trial run planned for directly following our interview, on a closed channel, using some of his own and some donated equipment, in what we joked was like a sound check. He had a few other pop-up shows in mind, and had benchmarked his annual "All Hanukkah Show" of The Death of Pop for a dress rehearsal, that aired successfully on December 16th. As Jon posted triumphantly after the show, "Next Stop Christmas Eve!"
---
The Most Important Holiday Marathon … (?)
---
"In many ways this show will be unlike anything I've done before and hopefully unlike anything I'll ever have to do in the future."

– Jon Solomon,
On the 2020 Holiday Radio Show
---
As Jon continued to mull his answer to my question as to why to do the marathon this year, and the potential that this may be the most important one to do to-date, he touched the social aspect. "With people being so apart and wanting them to be together. Yeah, this may be the most important one. I may have just talked myself into it," he said, nodding slightly. If to me, or to himself, I do not know.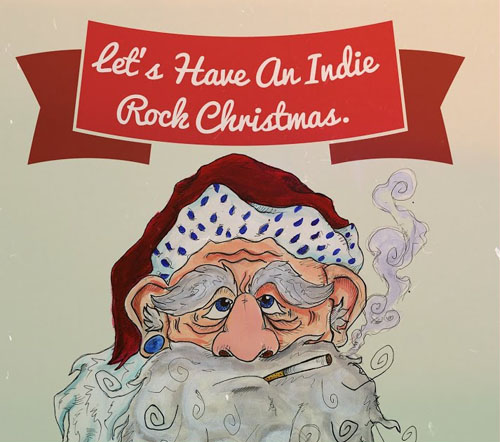 Jon said later that he is striving to keep that social connection the same, as it may be even more crucial. "I know there are people alone on Christmas, year in and year out and this program helps them feel a little bit less alone," he said. "This may be a way to be part of a series of online communities during the marathon. That's how it's been in the past and that's how it's going to be again this year. Hopefully, it'll help." In case you are wondering, you can connect to those online communities through the station's website WPRB.com, Jon's Keeping Score at Home website, his Instagram or Facebook Page, the Holiday Radio Show's Facebook Event Page, or his Twitter Account or the hashtag #WPRBXmas. Most of all, for live listener chat and other exclusive connectivity head to the Holiday Marathon Listener Hub at marathon.christmas, which goes live tonight!
While there won't be the usual drop ins from many WPRB DJ's and return guests like Jon's parents (falling asleep on the studio couch) Jon's wife and daughter who are both known to longtime fans will of course be present and following their holiday traditions that Jon usually is not a part of since he is at the station. "I don't think it's going to be like a 1950s television Christmas. You're not going to have, like 'Oh, honey the cookies are coming out of the over' or what have you," he said laughing, "but I think they'll be around, joining me a touch more. But also, I need to get over the fact that it's not going to interfere with the show; it's going to be part of the show."
Jon discussed the balance between the show and the home Christmas, saying that "I like the fact that they have their own Christmas traditions that are important to them. They're gonna be here, doing their thing while I'm doing this as well. I'm not going to have the speakers at full blast while they're sleeping. I don't expect them to be up for the whole stinkin' thing, but it'll be nice to have someone walk by on a mic break even if they're doing their best to be quiet as they tip-toe."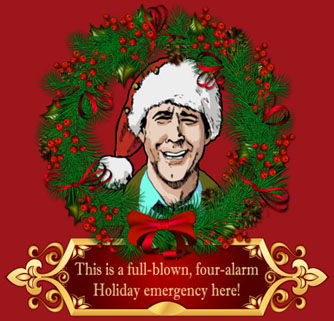 Most of all, coming to an unintended full circle on the changes and similarities of the social aspect of the show, Jon shared that "it will be nice not just to have warm bodies around but warm bodies that I ostensibly care about will be good. Just to be able to play off of someone goes a long way especially when it's darkest."
Moving from the social space to the physical one, Jon also noted that if he had his way as a creature of habit, he would set up his table at home like the DJ booth at WPRB. Not including the large light fixture that he installed above said table shortly after the pandemic began, which he now hopes he does not hit his head upon throughout the marathon. In a moment of candor, Jon said that the location of his home studio has some logistical positives as well. He shared his excitement about having a closer bathroom which he does not have to run to and that "I've never done a radio show with the option of sunlight before." I'm particularly curious about how that affects his sleep-wake cycle. We'll see!
Due to the unusual location, Jon added an emergency checklist to his standard marathon preparation checklist, because his method to manage the huge amount of work is "all lists and checklists." Another new, vital addition was creating a two-hour pre-recorded program to be used in the event of a power outage which will allow him time to find an alternate broadcast area "like my parents' driveway" or a closed Starbucks. He said that "in the lead up to Christmas I think every day is a busy day. I think about it in these blocks, or it's way too much."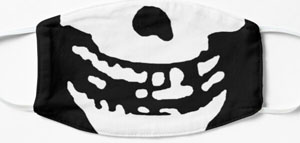 This block technique suits Jon in many ways and is similar to how he airs quality holiday music that you'll hear nowhere else—which is something that will not change in 2020. "I like to think about [the marathon] in little chunks instead of this huge swath of time," Jon said, such as the Fall set and the Ramones-inspired sets, both of which will return, as well as other old favorites and the requests that Jon loves to work into the show, especially in the middle third. The Misfits-inspired set will also return, but Jon said that there is just too much material for one set at 1:38PM Christmas Day, so there will now be an additional set at 1:38AM Christmas Eve.
With our current topic I had to ask if he has noticed or found any Coronavirus themed Christmas Songs. Unsurprisingly, Jon has listened to a bunch of COVID themed Christmas songs just to be sure that he's checked the current offerings (and checked them twice). Alas, at the time of our conversation, he had discovered no gems. "Maybe it's because we're still in it" he said, but he is still searching for the song that fully captures 2020 in the way that Mac McCaughan's "Happy New Year (Prince Can't Die Again)" totally "summarized the back half, if not all of 2016 painfully well."
"But I'm confident it's out there," Jon declared, as he noted that, following this interview, on one of his checklists, within one of his task chunks is a Randolph's Leap song called "Stay Away this Christmas" that he has hope for since he's liked some of their other stuff in the past.
"My hand has a lot of good cards in it. I don't want to play them all at once," Jon said, explaining how he will pace out new-to-the-Marathon songs, requests, blocks and old favorites. "I can tie it back to running; whenever I finish every run, I always finish with way more gas in my tank than I should have because I'm always crazy worried about being completely spent. It is a slow and steady chug. I think the marathon is the same way…"
Though there will be changes to location, socialization and even emergency plan creation, the music and its power will not change. "Ideally there won't be much of a difference between what you're hearing Christmas Eve and Christmas Day and what you're hearing in the past," Jon said. "At least that's the dream."
---
Weathering the COVID-19 Marathon
---
"Some days I feel like I could do this ten more months. Some days I don't feel like I could do this ten more minutes."

– Jon Solomon,
On the stay-at-home orders, social distancing
and weathering the necessary changes
of COVID-19 America
---
How WPRB has weathered and adapted to the storm of 2020 is vital to our marathon story, but it is not the marathon. The wonderfully unique holiday music that Jon still spent much of a very different year curating is crucial, but it is not the marathon. Jon himself would be the first to say that he, with all he does as "the host of the thing," is also not the marathon. He has said it before and will do so again; we, the listeners are the marathon.
Every year the 25-hour Holiday Radio Show is Jon's gift to us, and the response from our quirky Christmas community is our gift to him. This year, as I chatted with Jon, I couldn't help but put my counselor hat on and realize, for a moment as I always do, that the marathon has a deeper lesson for us this year. Fittingly, this year, it's one of perseverance and survival both for our Christmas and for 2021, as the Coronavirus hangs on.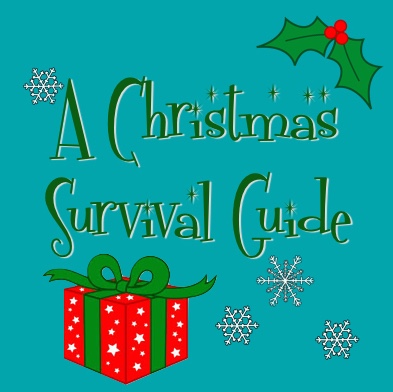 "I fully acknowledge that so many people are in so much worse shape than we are. We have certainly known people who've been sick and some folks who have died and that's awful but as far as our immediate core goes; we recognize how fortunate we are to be in the position that we're in to keep doing the things we need to do and like to do," Jon said, illustrating a degree of the weaponized gratitude which dear readers examined last month as a pandemic survival tool. "I guess this is the season for that, right?" He added.
We can learn a lesson on perseverance from how Jon approaches the marathon itself. "I think about the show in segments because if I think about it as a whole, it's too much," he explained, like his preparation methods. "I'm not planning out a 25-hour show, I'm planning out an eight-hour show, and then, some, like, side quests. And then another eight-hour show and then a four-hour show." This method of setting our sights on the near horizon of a lengthy task, like surviving the rigors of the pandemic has been applied by everyone from the military on deployment to those who have escaped the concentration camps to CEOs of fortune 500 companies. Breaking great feats into smaller, manageable ones is the secret key to accomplishment.
Similarly, peppering those horizons with enjoyable events has been found by positive psychologists to boost productivity, morale and prevent anxiety, depression and actual physical ailments. "It's good to have benchmarks every day" and things to look forward to every week, Jon said. "I have a standing Friday night Zoom and Saturday Zoom with two groups friends. Looking forward to Friday and Saturday and knowing that I'm going to be able to spend some time with people virtually has helped keep me sane. Looking forward to Friday in general has helped—there's a Mandalorian first thing on Friday, (based on how he watches them).I have this Zoom and hopefully a walk or hike—there's a lot of bad out there but that's a day that for the most part ends up being pretty good."
Dedicated readers will be glad to hear that Jon and his family have brought a regular nature hike into their 2020 routine. "I never thought I'd be a person with a spreadsheet of hikes for central NJ, but here we are," he said, "I feel much more connected with this area both geographically and maybe a little bit more emotionally. Though I'm always emotionally connected to this area." Those emotions are boosted, stress is significantly reduced, and mental and physical maladies are prevented through time in nature, as Ecotherapists and Ecopsychologists have studied for nearly forty years. Even in the dead of winter, time outside can restore us. A walk on Christmas Eve, just to get out of the house as we continue to stay-at-home, might become a treasured holiday tradition, as an impromptu walk with my family has become.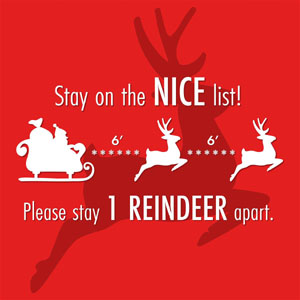 Which brings us to the holiday itself. As we've explored on Halloween and Thanksgiving, the holidays will be different this year, but that doesn't mean they'll be bad. If we shift our focus to what is possible and release the burden of that which is not healthy this year, we can do our best to ensure the joy of our Christmas 2020.
Jon found the same when considering this year's Holiday Radio Show. "I don't know another way. What the heck would I do in place of it?" he asked, but most of all, once he had the logistics in mind he realized "I'm going to be home with my family and it's doable in a fashion that's safe," which was most important.
As long as we put our holiday traditions pass the same safety test while also treating ourselves with compassion concerning that which we feel the weight of around the holidays, we stand a good chance of having a great holiday. The trick, just like with Jon, is letting go. "If I'm going to accept the fact that this one might be the most important one in certain ways, I need to let a lot of that weight go when it's time to actually do the thing."
The 2020 Christmas and the 2020 Holiday Radio Show will both be different and very important, accepting that and letting go of the weight will help us all "do the thing" successfully.
---
The Most Important Holiday Marathon
---
"We should all be apart for the holidays [this year] but this can be a shared experience where—people, though they may not be with the people they listen to the marathon with in past years—they can all tune in and hear the same thing at the same time. I guess that's always been the goal of the show, but even more so this year."
– Jon Solomon,
On the 2020 Holidays and the 2020 Holiday Radio Show
---
In terms of accepting the weight of the thing, Jon did, at the end of the earlier moment which I have divided into segments thematically, come to a conclusion regarding the importance of this year's marathon. "I understand and fully accept that this program means a lot to a lot of people," he said. "I acknowledge that. But it's difficult for me, as me, to accept those words that I just came to terms with coming out of my mouth. I'm getting more comfortable with that. But now, Jeez—pressure's on!"
We both laughed and moved on. I did not share what had occurred to me, because much like him, I needed to ponder the truth of it. I will share it now and maybe it will ease his pressure:
Every marathon 25-Hour Holiday Radio Show is the most important one.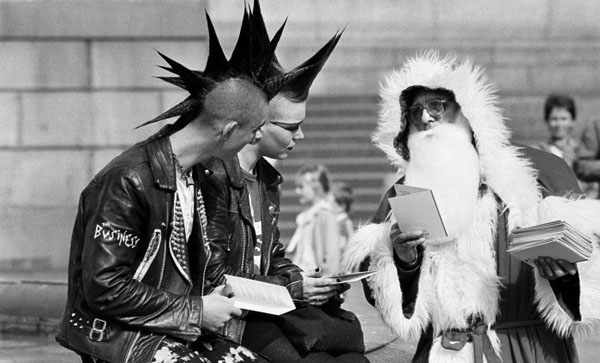 Jon didn't know that I was listening when I was 16 or 17, and it changed my life. He didn't put in extra effort because I'd be tooling around in my beat-up car alone on Christmas Day and needing to connect with a Christmas that didn't fit me anymore. He did know that one year he would propose to his now wife on-air during the marathon, and I bet that was the most important one for Nicole. He didn't even know during that first, most-important show that he would still be doing these marathons over 30 years later. Literally, across the world, every year, for countless people, it is the most important marathon. I could list more of my own most important years and those of others. Jon didn't try extra hard for any specific one of us, he just did what he does because it's what he does. He let go and did the thing. Just like we must let go to get through the 2020 holidays with joy. Because of whom he is, Jon treated, and will continue to treat every marathon as the most important one.
Do you know the only difference COVID has made?
That this year we, the listeners, know it is the most important marathon, too.
COVID has cost so many of us the lives of our loved ones, our health, our livelihoods, our normalcy and our traditions. So much of our lives has been changed or stripped away that a new accounting has begun to occur, and we cherish even more that which can weather our current world. COVID may change our holidays but it won't take our Holiday Marathon.
We can act upon that knowledge by staying connected to the show, our loved ones, and each other. "Keep checking in and showing that you and the people in your pod are safe and listening together," Jon encouraged. "That'll mean a ton. And re-share that with other listeners," so that none of us are alone this Christmas despite the distance.
"Be well. Stay well and wear a mask," Jon added, which is the way he often signs off from the Death of Pop. "None of that has changed. We're still right there and unfortunately, it's not going to get any easier until we reach the other side, but I am glad that despite it all we can all be together to share the Marathon. I'm just glad that—as the host of the thing, and also someone who cares about the thing, and likes to listen to the thing even though I'm doin' the thing," he smiles at the word play and continues.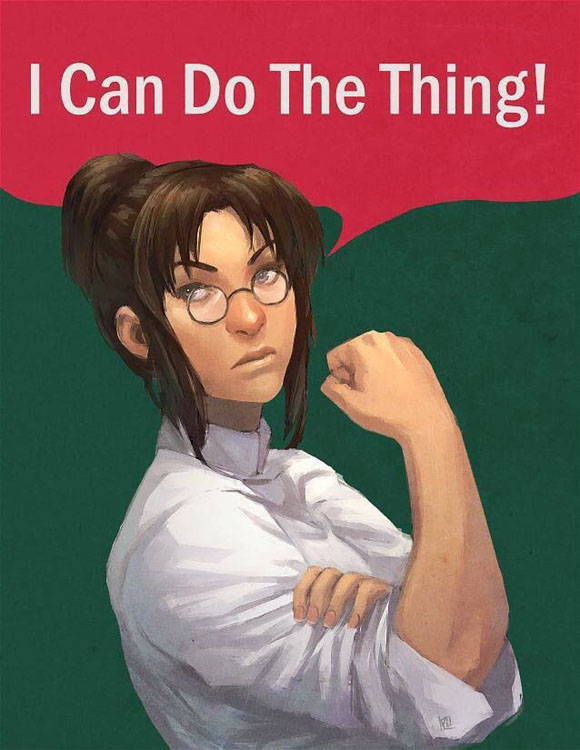 ---
"I'm just glad that it's here, I'm glad that we can be together even though we are apart and I hope that it can bring some semblance of normalcy and happiness to some unbelievably weird and sad times."
As our conversation wound down, with Jon's hopes, concerns and ponderances settling around us, I wondered aloud if he may find in the end that doing the 25-Hour Holiday Radio Show from his home was a great triumph and something that he may continue post COVID-19. "Where we are right now, everything's on the table. Literally, everything will be on the table," he replied, tapping the then-empty kitchen table on which his equipment now rests.
One final positive of his new modified-for-2020 Holiday Radio Show set up occurred to him as we closed. "I don't have to lug 8-10 crates of records back into the car and make the slow drive down Route 1. It's going to be nice to just hit a button and figure it out on 26th."
I agreed and noted that his traditional post-marathon bath will be even closer this year. He laughed and said that he can see the bathtub from his 2020 DJ booth. Enjoy your bath, sir, when you get it. You earned it now, more than ever, as you do every year.
Let's all figure it out on the 26th and just enjoy doing the thing as best we can this Christmas. It's important.
---