COVID19 Enjoyable Life Resources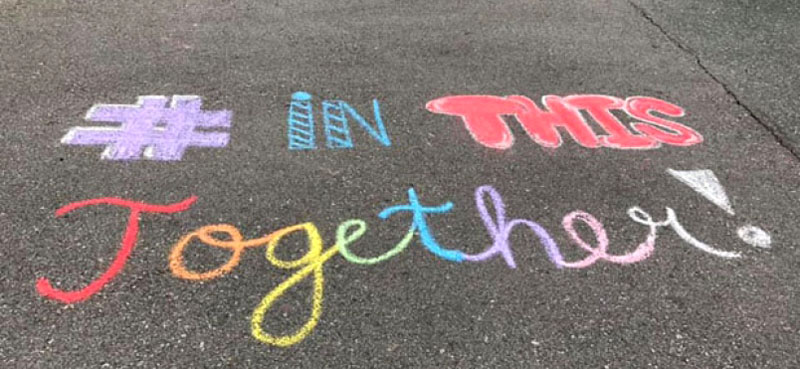 ---
Key: Shared adversity brings us together and can help us grow.
Living It: Grab a resource below, try it, share it and begin to practice it in certainty of our better post-Corona future.
Clinical Concept: Self-applied Bibliotherapy to establish healthy norms, emotional processing and foster adaptive longevity.
---
"You can still make something beautiful and something powerful out of a really bad situation."

-Gabe Gruenwald, Olympian and "Relentless Optimist"
---
One month ago I published the Enjoyable COVID19 Life and it still is my belief that we will come through this better than we went in. But none of us know how long that will be, even as some states end social distancing or outline plans to do so.
With that in mind, I thought it would be worthwhile to pause on the usual clinically focused articles (with a fun twist!) and simply share some tools that I've come across which are helping my clients and those of my collogues. Some are even helping me, since we all need a little help right now.
Each offering is pictured below and below that is a button to download it as a PDF so you can easily save, share and print for yourself. There's two for adults and two for children. Let's start with the kids.
---
The Story of the Oyster and the Butterfly: The Corona Virus and Me

by Anna M. Gomez
---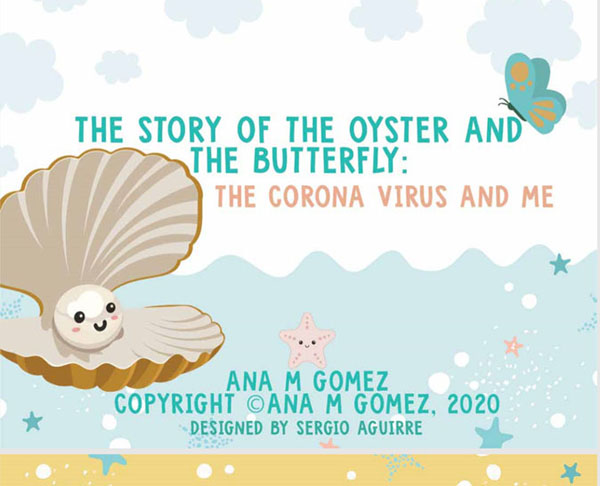 There are many resources online now to discuss our shared Corona Virus experience with our children. I applaud Mrs. Gomez for the Story of the Oyster and the Butterfly! The reasons why I chose it over some other very worthy choices is that it comes in vibrant storybook form with a strong purpose. It explains the virus to young children, then moves into activities they can do to process their emotions, then moves into the "powers" they have to make this time valuable and meaningful. Honestly, this is a great one for parents to do with their children, as we all are feeling powerless right now.
---
My COVID19 Time Capsule
---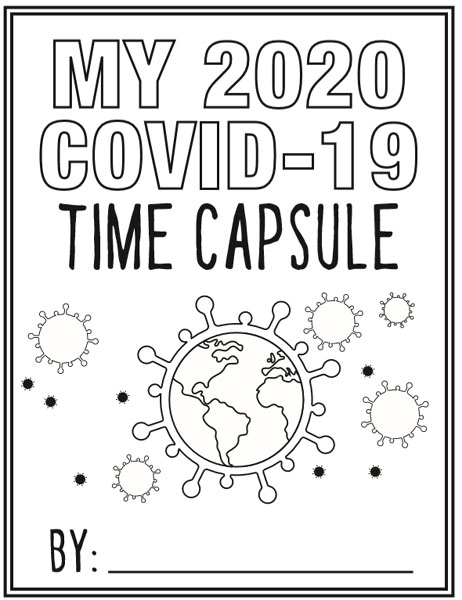 This COVID19 Time Capsule workbook is geared toward the Elementary to Teen age group who may be feeling pretty bummed (an understatement) about the current situation and may also need a boost to make meaning out of things. It's a great activity to share as a family or to work on in the slower moments. Highlights are the sections on describing what life is like, what they're feeling, missing or grateful for and especially the parent interviews like "how is home schooling for you?"
---
The Guide for Living with Worry and Anxiety Amidst Global Uncertainty

by Dr. Matthew Whalley & Dr. Hardeep Kaur
---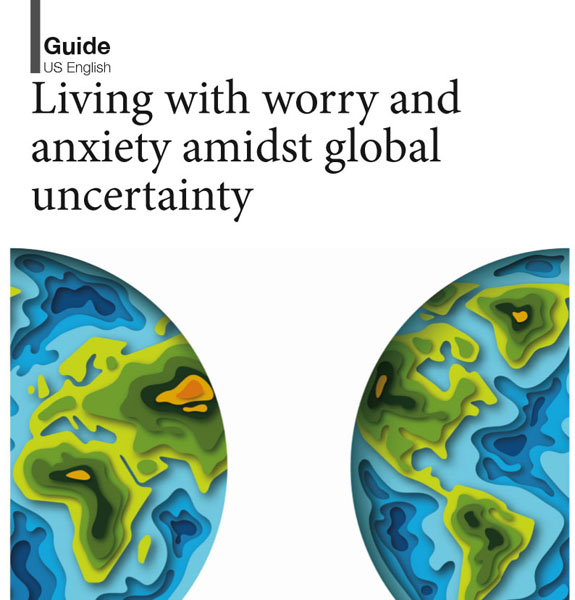 Can you tell we've reached the adult swim portion of today's article? Yes, the Guide is for the grownups who are keeping a brave face on for the youngsters and then taking their temperature in the bathroom with every cough. There are great articles normalizing our concerns (even the persistent ones), suggestions on how to manage, change or flat out shut down worry thoughts and ways to seek greater help if needed. It's written simply and engagingly.
---
The Self Care Wheel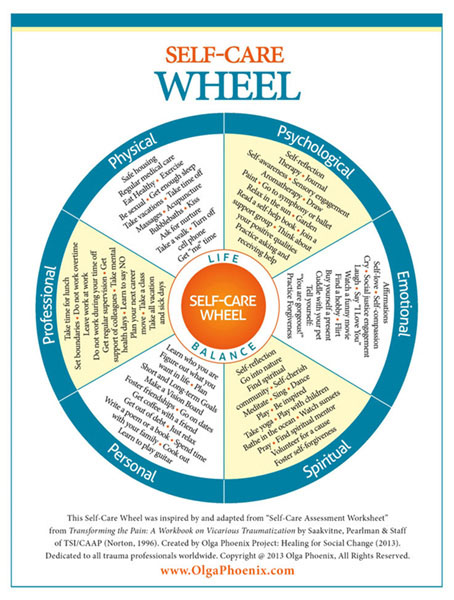 The Self Care Wheel is great for many reasons, and times other than our current situation. Some of the reasons it's great is that it's simple, one page and bright. It divides up everything we need to care for ourselves into six complementary dimensions with many real world approaches.
---
---
---
Okay, I'm going to share a probably well known secret: I am a person who tries to focus on the positive in even-and especially–the hard times. There are some positive things happening amid the truly heartbreaking losses.
* As a culture, America seems to be more comfortable discussing emotional and mental pain, normalizing it and empathizing.

* New resources like the ones below are being created and flourishing as we all support one another and network like never before.

* We–capitalist USA–have slowed down! Yes, this slow down is hurting many financially and that needs to be addressed. I hope that there will be a balance between 80 hour work weeks and unemployment. There must be, as we are starting to see many benefits from this "new normal" in terms of family connection, spousal relationships and recommitment to exercise.

* We're washing our hands more, and taking it seriously.
As I started by saying, I believe that we will come through this better than we came in. Each of the resources I shared today had that theme in mind. They each have right now positive, fun help to provide but they also build for the future. Now is the time to start emotional, physical, spiritual and self care practices. Now, when there may be a few extra, quieter minutes in the day. I believe that we will reconnect, return to work and to school. Let's use these resources to start training for that time.
Let's stop missing yesterday and yearning for tomorrow. Let's start today.
---