The Day I Married My Sister: A Pictorial Retrospective

Original posted 10/3/09 on Blogger.

* For the full effect click here now for the processional song, then minimize your player.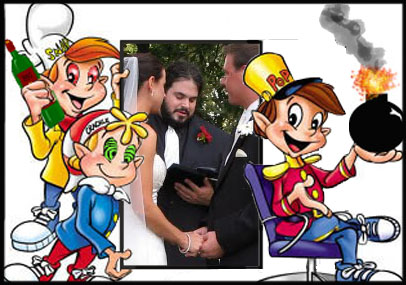 I awoke nervous on the morning of September 25th.I am no stranger to speaking at weddings. I gave the Best Man's toast at my brother's wedding. I was the Master of Ceremonies at a wedding at the Borgata in Vegas, attended by a US senator and at least one millionaire. I even gave the Maid of Honor—ahem!—Honor Attendant for the Bride's toast at my best friend's wedding.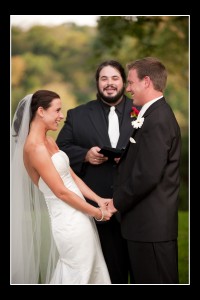 And yet, last Friday morning, my stomach greeted me icily, my nerves tap-danced a jangle which began at 5am. 
Simply, nothing could be more important, more humbling in its responsibility—to me, than performing the marriage ceremony at my little sister Tiffany's wedding to Tom Donohue at Morris Arboretum near Norristown, PA.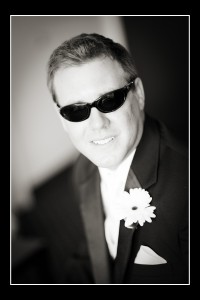 Most of you know how important Tiff is to me, it's worth mentioning that Tom is a stand-up, awesome guy in his own right, and I'd like to think that we'd be friends even if Tiff wasn't married to him. I'd been one of the family and friends who had watched their relationship grow from the typical boyfriend-girlfriend kid stuff, to the shared ownership and nurturing of a goofy chocolate Labrador named Guinness, to sharing an address in a house across Main Street from Suz and I in our little PA town.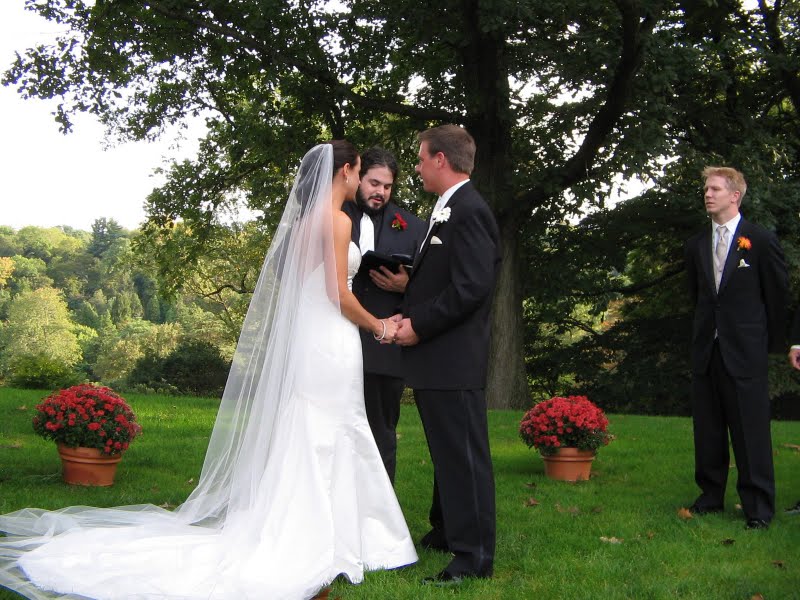 Then there was the ring. A rock so big that it gave Epcot Center an inferiority complex. At least, that's what Walt Disney told me.
They asked me to do the ceremony about a year ago, and my first response was "I'm honored." My second was, "Is that legal?" I mean, I'm not a sea captain or a priest. I have some theological degrees…but…last time I checked that wasn't marrying grade. Well, thanks to the Quaker heritage of this fine Commonwealth, with the right type of marriage license and my signature on it, yes, it's quite legal. Whew.
On to more important things.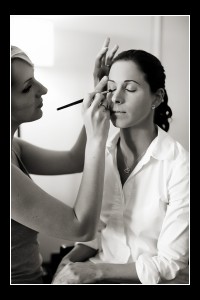 The day was spectacular. Clear, crisp, the kind of early fall day which still has a lingering kiss of summer to it. After a harrowing hour of gathering stuff, Illyana and I hit the road for the hotel where dressing would be held in mid afternoon. The gals had been doing their wedding prep since 8am whilst the gents got together around noon. By the time I arrived (after dropping the baby with the ladies to a chorus of "awws") the men had muscled a full fishing cooler of beer into their second floor room by way of a luggage cart.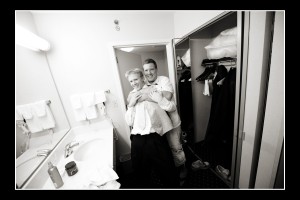 Having jumped the hurdle of arriving on time, and in the midst of sprinting to being dressed, my nerves were now finding moments of lull, and then spiking worse than Sid Vicious's hair.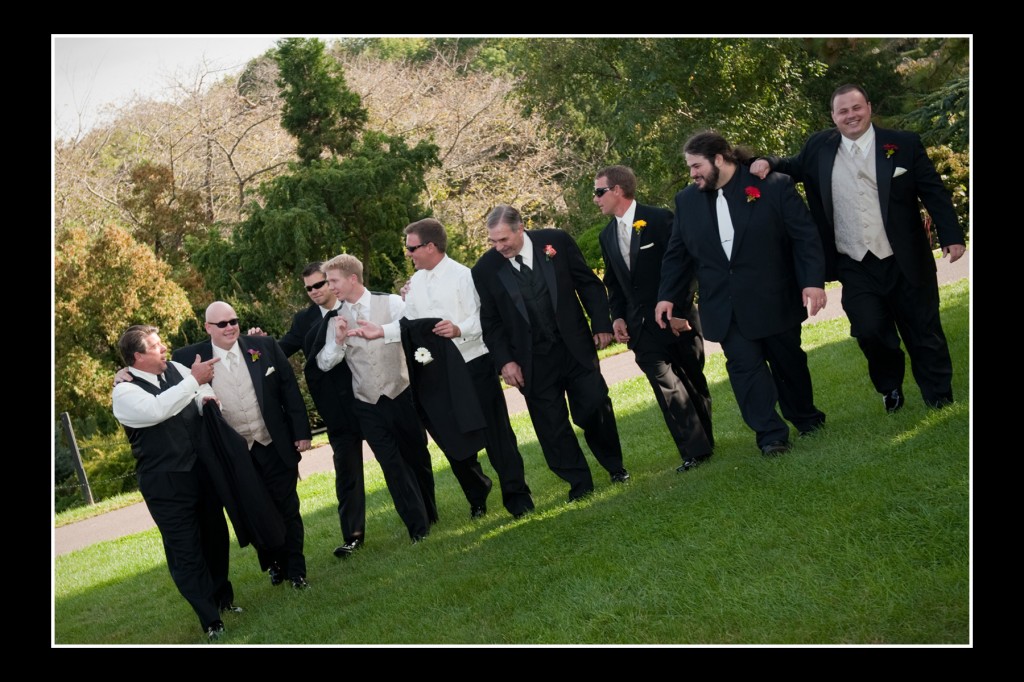 Picture taking went dandy, the cooler followed us to the Arboretum and the men folk tried to conceal the beer can shaped bulges in their pockets as we hiked around the lush and lovingly manicured grounds. Then, as the heady lubricant did it's work, more of the groomsmen began to watch the clock. Our moment drew near. Some of the guys, I'll never say who, actually admitted that they may be having a case of butterfly-itus as well.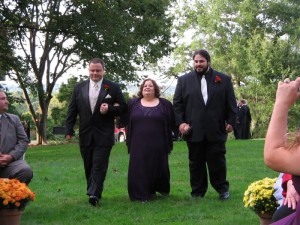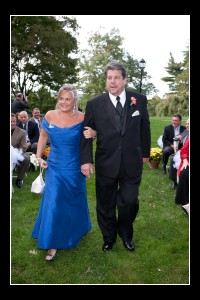 The procession was sweet, Tom's parent's helped me be certain I was at the center-point of the open hillside which had become the perfect altar. My brother, Jason, and I escorted my mom, who looked beautiful and joyus.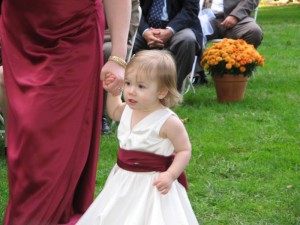 Groomsmen and bridesmaids found their places like pros. Illyanna and Suzanne walked the runway to the laughter of the massed group, and myself.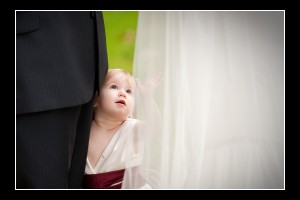 Then, a hush as "Somewhere Over the Rainbow" by Israel Kamakawiwo Ole' began to play. Yes, I think I was the first to cry. Everyone knows I'm a wuss.
I don't know which was more powerful, watching Tiffany come down that emerald green aisle, or seeing my father walk her down with the knowledge of how important it was to both of them. That the struggles which they had shared on their journey to this moment made the walk all the sweeter.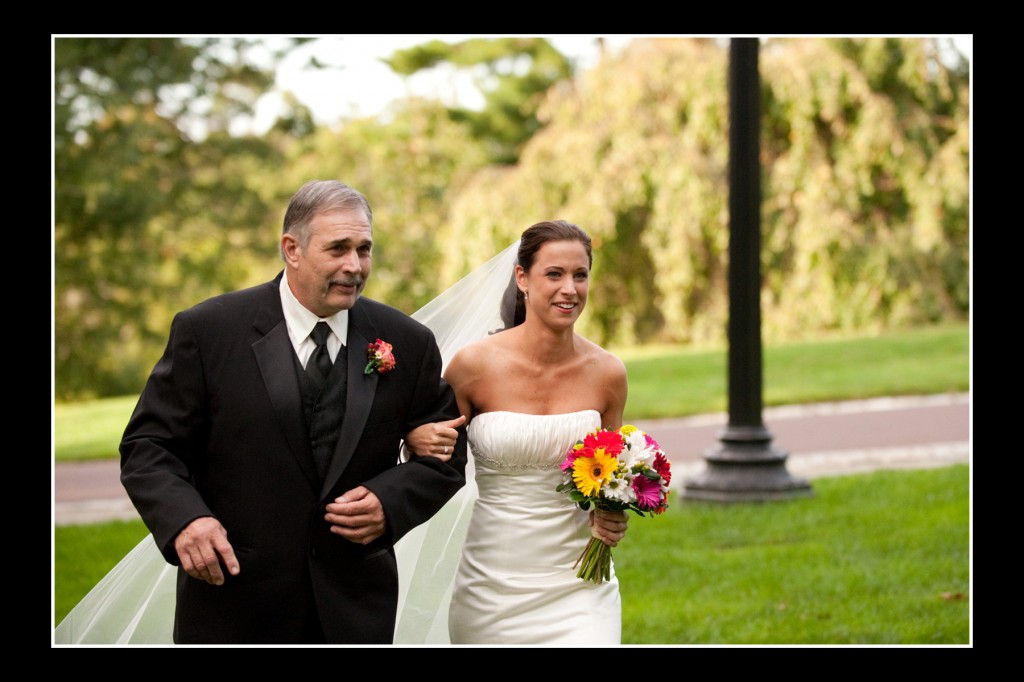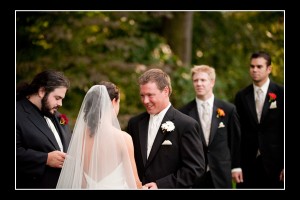 The ceremony was wonderful. Laughs at the right points, deep at the right points. I only stumbled once and paused in all the places I had practiced. Tiffany, Tom and I had met only once to go over what they had wanted in a ceremony, then once to go over my draft, and with a few minor edits, we had what we thought was perfect.
And, thank God, it was.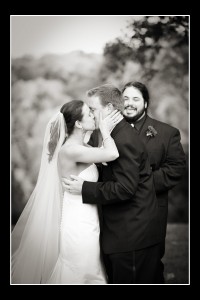 Except they didn't wait for me to say "seal this promise with a kiss." They just went and did it. Which was about the cutest thing ever.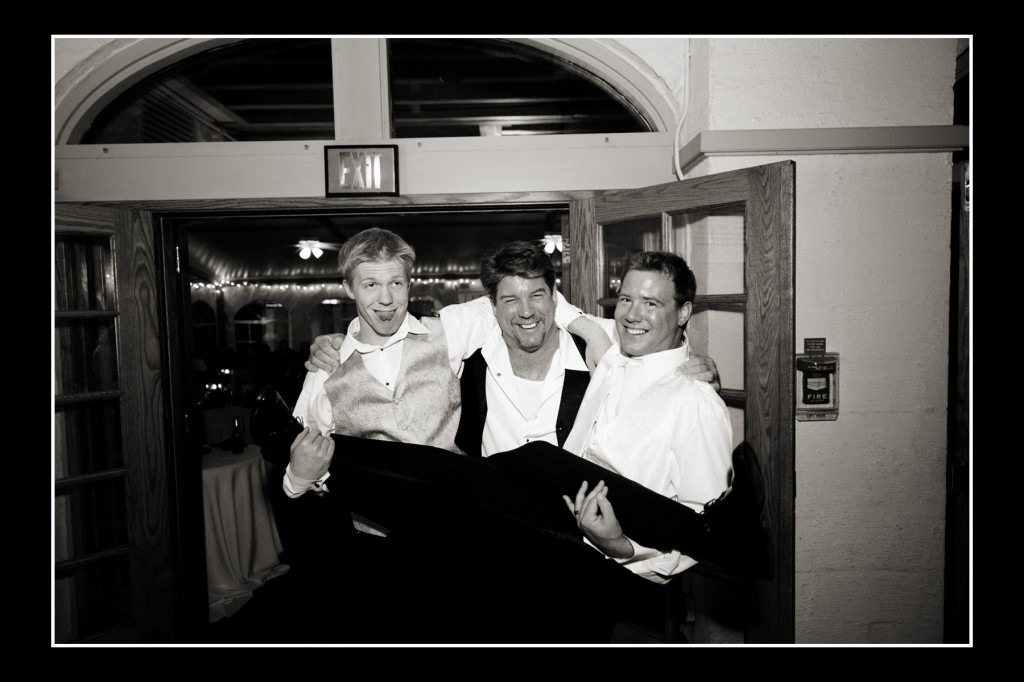 For some, it then got very drunk out. For others it was a time of catching up and belly laughs, especially during Tom's brother Sean's Best Man toast.
The father-daughter and mother-son dances were charming, my father's Father of the Bride toast brought laughs, tears and raised glasses.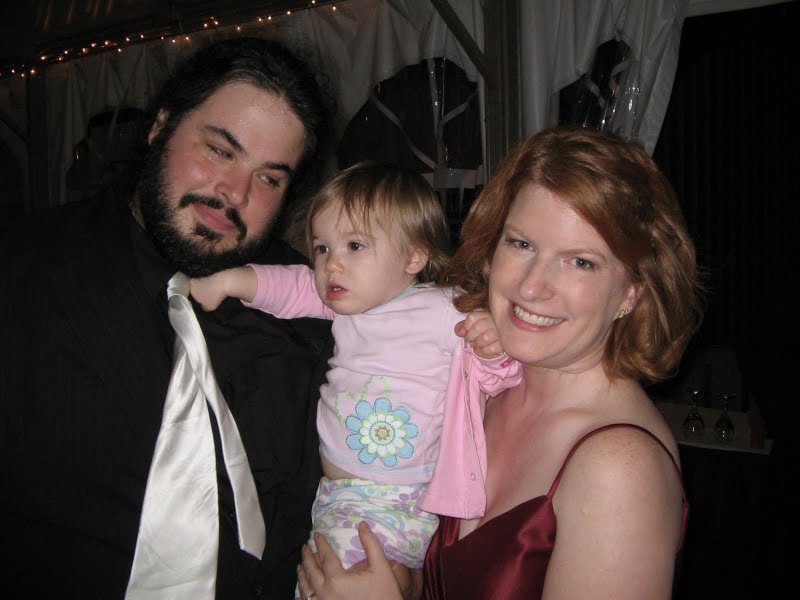 We left right before the cake was cut, but look at that poor baby—two hours past bedtime!—and still cute. Look at that wife of mine; does she ever quit ravishing?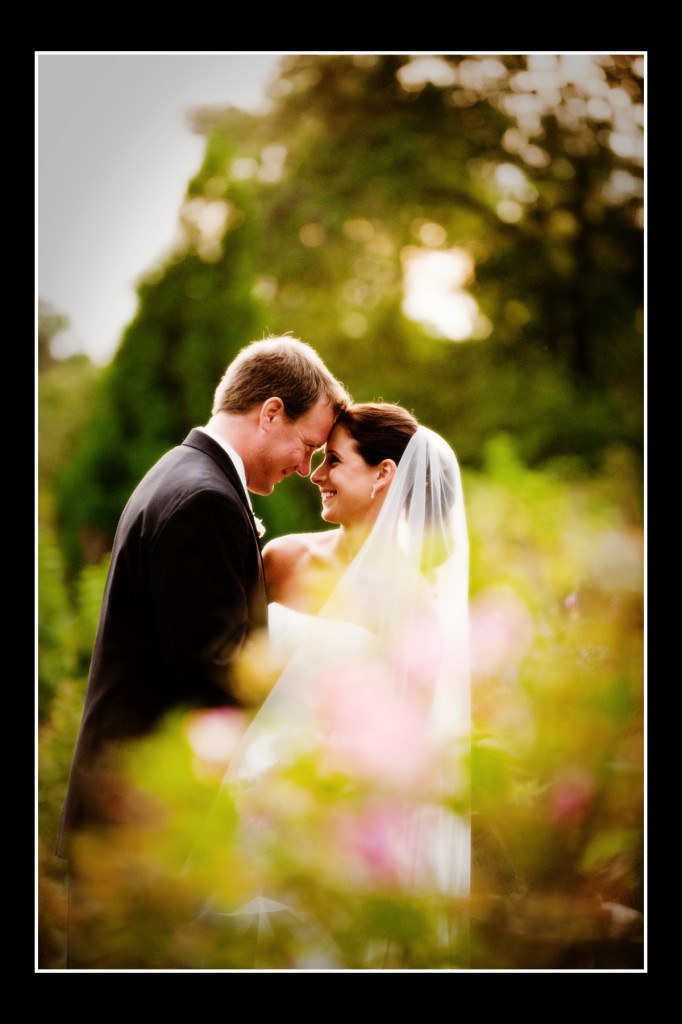 I had started the day nervous, and as I drove down the exit of Morris Arboretum with an exhausted Illyana snoring gently in the back seat, and an ever-gorgeous and darling Suzanne gracefully riding shotgun, I couldn't help but reflect on my own nuptials. They were different from Tiffany's, but the same in all the important ways: They were beautiful, they were personal, and in the end, they were blessedly unforgettable.
Mr. and Mrs. Tiffany and Tom Donohue, Suzanne and I wish you all the love and joy that a true, well cherished marriage can bring you, for a very, very long time.
Much love to all (because I'm in that kind of mood),
K
__________________________
Most photos are graciously provided by Thomas W Lunt Photography or my dear Aunt Betty.