3 Keys to Loving Yourself Today
---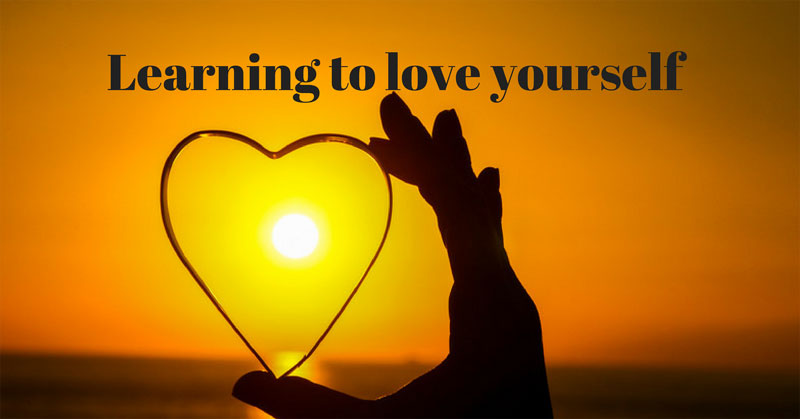 "The worst loneliness is to not be comfortable with yourself."

– Mark Twain,
Humorist
It is February, and the 14th of this month was the official day of love. Hopefully, that meant sharing tokens of affection with those who stuck close during 2020, or perhaps a love met during that challenging year who became a positive within the negative.
But what about ourselves? We've changed as a culture and as individuals this past year. We joke on social media about the COVID-19 (pounds) we've gained, memes abound about the emotional challenges which brought us low and memes are being created about the new anxiety of coming forth.
After 2020, I ask the question: How are you with you?
I ask it after reflection on; How am I with me? I've written here about how I can have an inner bully, how I'm driven and how I've accomplished great weight loss. Well, some of those pounds have come back (not all, thank God!) and so has the bully.
Today I give three keys to loving yourself right now in this 2021 moment, because I bet I'm not the only one who needs them. Can't say the "L Word" to yourself, yet? You're not alone. Self-love is hard in our culture. In psychology we talk more about self-compassion and self-acceptance than self-love, but they all make up a valuable practice.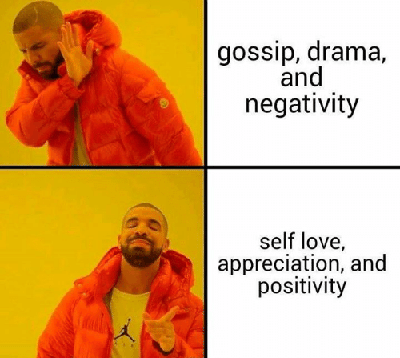 Dr. Kristin Neff has been called "the pioneer of self-compassion research," and she describes the practice as "treating yourself with the same kindness, concern, and support you'd show to a good friend. When faced with difficult life struggles, or confronting personal mistakes, failures, and inadequacies, self-compassion responds with kindness rather than harsh self-judgment, recognizing that imperfection is part of the shared human experience." (Greenberg, 2017).
Sounds pretty good, right? Then why are some of us cringing at the thought of doing that with ourselves rather than a friend or lover? And why do we keep screwing it up?
"Most people have gotten it wrong because our culture says being hard on yourself is the way to be," Dr. Neff said. "I found in my research that the biggest reason people aren't more self-compassionate is that they are afraid they'll become self-indulgent. They believe self-criticism is what keeps them in line."
I can relate to that. I've been a harsh critic to myself and the first to focus on my faults especially in the area of "indulgences" due to my history, motivated by fear of a backslide if I'm not meticulous. But I'm learning that I may be out of balance. Self-acceptance is a change power, not an indulgence because, according to positive psychology researcher and author, Courtney Ackerman, "When you practice unconditional self-acceptance, you can begin to love yourself, embrace your authentic self, and work on improving your less-than-desirable traits and qualities," (2020). Dr. Melanie Greenberg, psychologist, international, professor, speaker and author wrote that "Research on self-compassion shows that it is associated with less anxiety and depression, more optimism better recovery from stress, [and] better adherence to healthy behavior changes, such as exercise or diet (Ackerman, 2020).
So, it sounds like by not loving myself enough and beating myself up about my current state, I may have perpetuated that state. Well, that sucks. Maybe I'm not alone in this? Anyone else ready to try loving themselves a little more?
Good. Here's the three keys.
Loving Yourself More. Today.
"The privilege of a lifetime is being who you are."
Joseph Campbell,
Professor and Cartographer of the Hero's Journey
Accept
We've touched on this already above. Acceptance of yourself is key to loving yourself. I will add one thing: Accept yourself today. If you're like me, you're 45ish now and are maybe starting to notice that your body acts differently, or your mind moves differently, or even your emotions respond differently that when you were 35. Let's not even think about 25. Most currently, the 2021 us may be a good bit different than the 2019 us. They can all feel like big, exhausting barriers to loving ourselves today.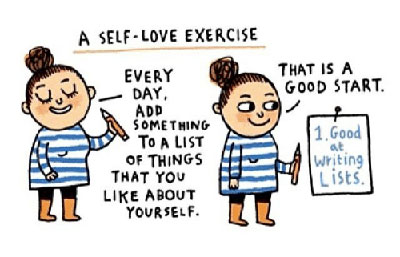 In terms of true self-acceptance, Ackerman said, none of it can stop you. "True self-acceptance is embracing who you are, without any qualifications, conditions, or exceptions." None of our faults deny us the ability to embrace ourselves today. Are they all part of it? Sure. That's the truth that people who struggle with self-love don't consider.
"This definition emphasizes the importance of accepting all facets of the self," Ackerman emphasized. "It's not enough to simply embrace the good, valuable, or positive about yourself; to embody true self-acceptance, you must also embrace the less desirable, the negative, and the ugly parts of yourself."
Does that sting a bit? Good, sorry. That sting is what moves us toward self-improvement. We embrace that we were once and are no longer the kid with the fastest mile, the girl with the hourglass shape or the dude with all the likes—but we don't let that taint the person we are today because we have at least an equal measure of positive qualities and a heck of a lot more wisdom today. So, we own it, and we own all of it. True love is loving ourselves at our worst, knowing that we can—and will—shine and that in some ways, we are already shining.
Acknowledge
Okay, accepting yourself now? Good, it gets worse.
After accepting ourselves, we need to acknowledge that we do have these flaws and they are a problem. We must see them honestly. We need to understand how they have hurt others or ourselves. Maybe we need to make amends. That could be with another person or with yourself. Seriously, apologizing to yourself can be a powerful thing.
With the understanding of both pour positives and our flaws, we can grow to see those unhealthy actions in context. That helps us develop compassion for ourselves. Note that I'm not saying we condone the negative actions which brought us here, but we empathize with ourselves, we understand them and most of all, we acknowledge that we are simply human. We are all part of a common, imperfect humanity. I'll be strait, this is the hardest for a perfectionist like me. But I cannot be perfect, I will falter, because I am human. And if I push myself too hard, I am sure to falter. But, if I see my shortcomings in context, I find both my compassion for myself and some of the causes of my poor choices. Those causes become my targets for change.
Adapt
Finally, we adapt. We use the power which we have built in our acceptance of ourselves and we unleash it on the targets we found once we treated ourselves with the compassion we deserved.
In this adaptation, there are important things to consider. First, that we must maintain the love of ourselves in the moment. This is not a merit-based love. This is a love born of accepting who we are right now; people with the power to make choices both unhealthy and healthy. Second, we continue to acknowledge, that we are human, and as we strive to change the parts of ourselves which we do not appreciate, we will falter. In those moments we get up and repeat the process. We accept that we fell short, we make amends as we must, we show compassion for our situation. From that we learn about ourselves, redefine our targets or recommit and, interestingly, love ourselves a little more the more we learn.
"If you are struggling to accept who you are at a fundamental level, it's tough to love yourself, love others, or make positive changes in your life," Ackerman* said. Perhaps it took me 45 years to learn that, or perhaps I've been learning it for years, am still learning it, and the trials of 2020 just crystalized it for me. Regardless, I'm getting up, I'm trying again, and I'm doing so in love.
What about you?
---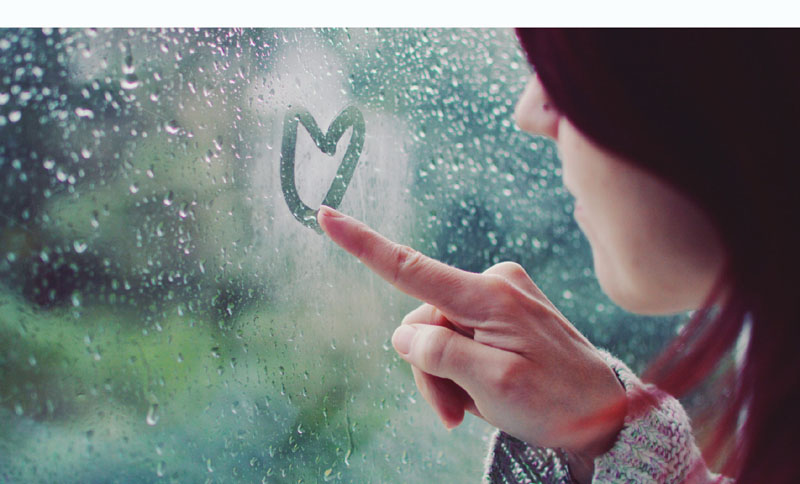 ---
Ackerman, C. (2020) What is Self-Acceptance? Positive Psychology.com. Retrieved from: https://positivepsychology.com/self-acceptance/
*Mrs. Ackerman's article above is profound in its depth and it offers some great resources if you're struggling with self-acceptance. Take a look!
Greenberg, M. (2017) 8 Powerful Steps to Self-Love. Psychology Today. Retrieved from: https://www.psychologytoday.com/us/blog/the-mindful-self-express/201706/8-powerful-steps-self-love