A Big Bite of Spring

The air is warm, the lawns are green and the season of picnics is upon us. But, can a reformed fat guy still shout a resounding "Huzzah!" and remain healthy? I say yes.
By punching up flavor and pumping up tasty food quantity and getting the most bang for your calorie, you can have all the culinary fun in the sun you want.
Welcome to the flavor of Spring edition of the Fat Guy's Guide to Health*. These three recipes offer the flavor, volume and texture that I crave and each one has gotten raves. Plus, I didn't want the temperature to get a degree higher before I passed on to you the results of my exhaustive research in the healthy Margarita department. Priorities, of course.
You could serve all of this together as a meal, mix and match, or just bring one to a picnic with ease.
Triple Threat BBQ Pulled Chicken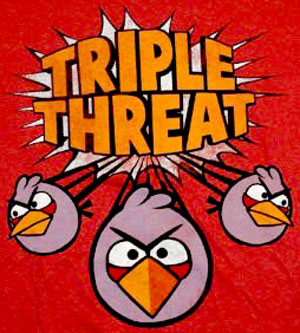 This pulled chicken is max flavor with minimum effort and calories. Plus, pulling the chicken adds volume. Thus, it's a triple threat of food awesomeness.
Ingredients
12 oz. Lean Chicken Breast
2-3 oz. Chicken Broth (just enough so that the chicken isn't sitting right on the pot)
1/4 cup Ketchup
1/2 Tbs Splenda Brown Sugar
1 Tbs Molasses
14.5 oz can Diced Tomatoes
2 stalks of Celery
1/2 Red Bell Pepper
1/4 White or Purple Onion
Lime juice, Soy Sauce, Worcestershire Sauce, Montreal BBQ Seasoning, Garlic, Salt, Pepper and Cumin to taste.
Directions
Pour the chicken broth into the crock pot, and then lay the whole breasts in.
Mix everything else in a separate bowl, pour over chicken.
Simmer on low for 5-8 hours, until chicken is done by thermometer.
Shred the chicken in the pot with two forks until it's all nice and pulled, then mix it all up in the pot and enjoy!
Note: 1 cup = 70 Calories and 5 Carbs
Bangin' Broccoli Slaw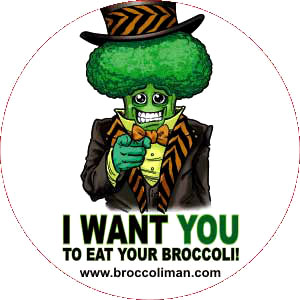 You get more bang for your calorie buck with this flavorful slaw. It's good on sandwiches but rocks on its own. The Dijon is the lo-cal secret to the bangin' good time. Yes, I'm talkin' about broccoli, so? Try it.
Ingredients
4 cups finely chopped Broccoli (or 1 cup chopped crowns and 3 cups pre-made Broccoli Slaw shreds)
1 finely chopped Apple
1 Tbs Fat-Free Mayonnaise
1/4 cup Balsamic Vinegar
A generous amount of Fat-Free non-stick Olive Oil spray
1 Tbs Dijon Mustard
Garlic powder, Salt and Cinnamon to taste.
Directions
Simply mix it all up and keep spraying with Olive Oil spray until the desired smoothness.
Note: 1 cup = 45 Calories and 5 Carbs
Rainbow Salad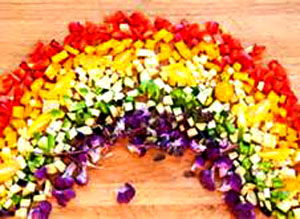 Taste the rainbow in a totally veggie way with this light, fresh crunch-tacular salad. This one is a hit with every person who tries it.
Ingredients
1 Yellow Bell Pepper
1 Orange Bell Pepper
2 Cucumbers
5 Plum or 3 regular Tomatoes
1/2 Purple Onion
2 inch wide slice or 2 tablespoons of crumbled Fat-Free Feta (Athenos makes some)
Oregano, Basil, Garlic, Salt, Pepper, Balsamic Vinegar and Fat-Free non-stick Olive Oil Spray to taste or desired texture. I will also add a touch of liquid Splenda or Truvia powder for a bit of sweet.
Directions
Finely dice up everything
Mix it up
Serve it chilled
Note: 1 cup = 45 Calories and 5 Carbs
Mighty Litey Margarita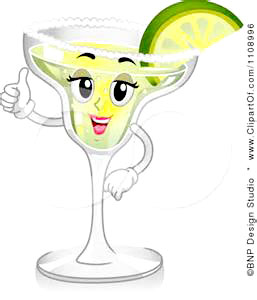 This recipe is the mighty victor in the battle of the Margarita that my wife and I held in late Winter. The battle unofficially ranked Margaritas based on being low or no calorie but not seeming "lite," tasting the most "margarita-y" and, most important to me, having that salty-snap of pucker that every margarita simply must have to bring fulfillment. It is very much a Spark People.com recipe with some added interesting twists from the non-victorious recipes.
Ingredients
1 Can Sprite Zero
1 "on the go" pack of Sugar Free Lemonade mix
2-3 Tbs Lime Juice (or the juice of 1 fresh lime)
1/2 Tsp Orange Extract
1 oz. Tequila (I prefer Sauza Gold)
Salt for the rim, baby!
Directions
In a separate glass, dissolve the drink pack in the soda, pour into a salty glass over ice, add tequila, and lime, stir gently. "Float" the orange extract on top by adding and not stirring.
Note: 1 glass = 65 Calories, all booze.
I'd welcome feedback from anyone who tries these. The feedback from the first batch was swell enough to motivate me to serve up some more, and I'll do it again.
I'm a believer that healthy recipes are not just lists of ingredients, they are re-enforcing the concept of balance, joy and empowerment while nourishing your body.
So try, taste and enjoy Spring. Remember food is just the side dish to fun; don't make it the main course!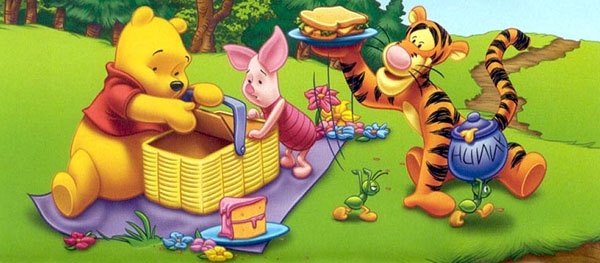 *© The Fat Guy's Guide to Health is the sole intellectual property of Keith Karabin and KeithKarabin.com.